Nichole Davis
BCPA
Wayfinder Patient Advocates, LLC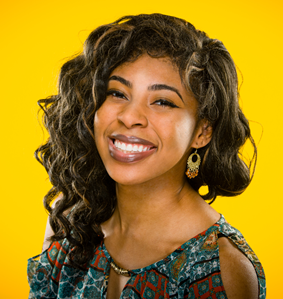 Nichole Davis
BCPA
Wayfinder Patient Advocates, LLC
Advocate Location
Cleveland , OH 44114
Specialty
Medical Guidance
How I Can Help
Navigating healthcare can be confusing enough, to begin with, but it can be that much more confusing when you are managing a new or changing health condition. Private patient advocates work alongside you and your team to help navigate your care and empower you to make the best decisions for YOU. Because we work for you, we will be able to support you as long or as briefly as you need, even after you leave the hospital. It's healthcare navigation on your terms!

Wayfinder Patient Advocates, LLC provides private patient advocacy services and specializes in empowering patients while assisting them in the navigation of their care through empathy. We can assist in the transition between living arrangements, identifying the best ways to pay for care, provide information about the best usage of enrollment to clinical trials, etc. Each person's situation is different which means the type and amount of professional advocacy they need are variable. We provide affordable, compassionate, and certified solutions to your healthcare needs.
Important Information About Me
My geographical area of practice is Cleveland, OH
Why I Became A Professional Health Care Advocate
My passion for patient advocacy started with self-advocacy. I learned the importance of patient advocacy before my 13th birthday. Growing up, I was a pediatric patient who had been diagnosed with a handful of chronic health conditions by the age of 12. I spent the majority of my childhood and my teenage years back-and-forth between the hospital, and inpatient visits, home, and school. I had been diagnosed, misdiagnosed, and re-diagnosed more times than I can count.
As a full-time patient and full-time student, I had a solid knowledge of the role of a provider in healthcare. Providers were supposed to care and listen to your concerns when you didn't feel well. This was not necessarily the experience I had living with pain disorders. I often felt that I wasn't being believed and that it was all in my head. It WAS all in my head; it was all in my nerves.I remember one neurology resident who fought tooth and nail on my behalf with his attending who had just unknowingly misdiagnosed me. My parents weren't medical professionals, I knew my body, and the resident knew the facts, so he went to bat for me. If it wasn't for him speaking out the way that he did, I would not be confident telling you I'd be here today. I realized at that moment, patients don't just need doctors, they need advocates. They need someone external to the emotion to articulate facts and push for solutions.
One of my first jobs in healthcare was working in financial counseling in an emergency department, helping patients with their health insurance. In this capacity, I realized how important affordability of care and access to care were as I volleyed claims back and forth with Medicare and Medicaid. This was, oddly enough, was one of the most pivotal points in my career thus far. I was able to make a difference for so many patients from different walks of life. I was able to secure temporary insurance for a young contractor who did not make enough money to afford marketplace insurance but made too much for Medicaid. I was able to work with physicians and social workers to facilitate a seamless transfer of a trauma patient to an in-network hospital, so you wouldn't have so many out of network fees.
Possessing a love of health law and policy, I started advocating for patients through legislation. I am learning to educate lawmakers on how the bills they pass affect the healthcare of patients all over the county. Advocacy saves lives in a way that empowers the patient and educates the provider.