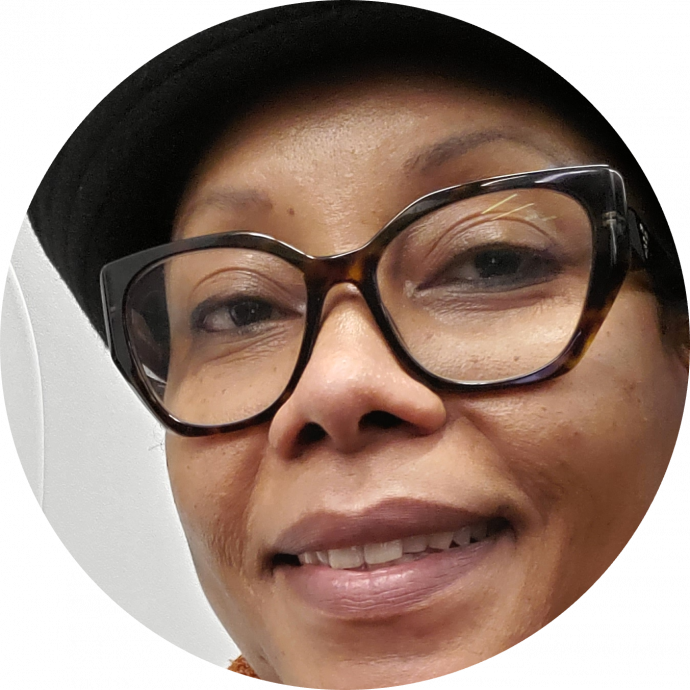 Catherine Saint Fleur
Advocate Location
Oakland , CA 94621
Specialty
Survivor Support
Other Services
Special Care & Aging
How I Can Help
Any time a patient is presented with a new diagnosis, it always comes with psychological disturbances affecting how you embark on treatment. Being told you have breast cancer or any other type of diagnosis is never something one looks forward to. This is a pivotal point in someone's life, having to absorb the bad news and process it can be difficult and at this point, there is a necessity although one may not realize it until too late to have an empathetic ear and voice on your side as you face situations requiring quick decisions and choices that may have a direct impact on the outcome of your health decisions. As your advocate, I can help you navigate through the course of your treatment plan by being there to listen to your concerns regarding your treatments and side effects that you may be going through and any questions that you may have about your particular experience and anticipations you may have.
Important Information About Me
I offer a FREE Initial Consultation
My geographical area of practice is US
My Survivor Support Advocacy Qualifications
I am a survivor of Breast cancer
Why I Became A Professional Health Care Advocate
In July 2019, I found a lump in my left breast, which I was told was not cancerous initially, but became cancerous after the surgeon spread it through the breast during biopsy. I was asked to remove both breasts as a way to keep it away. I was sore and afraid for my life because I was under so much pressure after learning that it was spreading, I decided that I did not want to remove both breasts and I had a lumpectomy. I had to complete 33 rounds of radiation and went through chemotherapy/immunotherapy for a total of 12 months. Being diagnosed is not the problem with any cancer, but the side effects and precautions necessary to survive the whole process are the drama. I am grateful for my family and friends, however, they were not able to advocate for me in many grey areas in between treatments that left me baffled so many times had it not been that I was a nurse with enough experience to advocate for myself, I would probably not survive the course. My reason for joining this profession as an advocate is to ensure that no one went through what I had to due to ignorance. I am happy to say that since my diagnosis, I have been in remission by God's grace, and I have been able to assist some of my colleagues who were diagnosed with breast cancer as well. Both my experience as a breast cancer survivor and as a nurse enables me to be a better person, empathetic and compassionate advocate to those who have to undergo this serious moment in life.