Jaimee Parks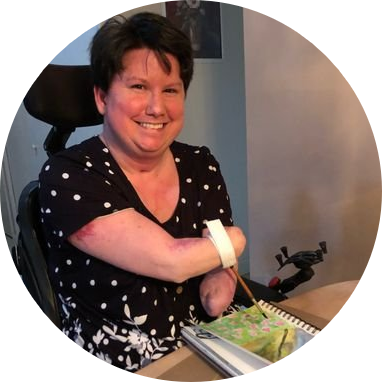 Jaimee Parks
Advocate Location
Naples , FL 34120
Specialty
Survivor Support
Other Services
Wellness & Lifestyle
How I Can Help
I'm looking to help other amputees, new amputees in the hospital, get started in their journey. From support groups, to visitations, to equipment recommendations.
Important Information About Me
I offer a FREE Initial Consultation
I offer TeleAdvocacy Service
My geographical area of practice is Naples, Bonita Springs, Estero, Fort Myers, Cape Coral, Port Charlotte, Lehigh acres.
My Survivor Support Advocacy Qualifications
I am a survivor of Quad amputations, sepsis, limb loss, amputee, PTSD, trache, septic shock, kidney stone.
Before I got sick, I was a CNA caring for elderly folks, and before that, I was in childcare. I was experienced in both for quite a few years. Now as a quad amputee, I have experience adapting to all certain situations.
Why I Became A Professional Health Care Advocate
I recently visited a quad amputee in the hospital, and I have loved helping people anyways. That visit really opened my eyes, and my memory. I remember laying in the hospital, so happy to have friends and family visiting. I was so happy when I left the room thinking, I found my calling, to help others start this crazy journey of adapting and growing stronger mentally and physically, and emotionally.