Rae Drazin
Ph.D.
Rae E. Drazin, Ph.D., Patient Advocate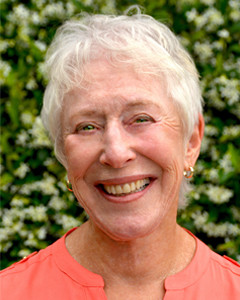 legacy member
Rae Drazin
Ph.D.
Rae E. Drazin, Ph.D., Patient Advocate
Advocate Location
Los Angeles , CA 90211
Specialty
Medical Guidance
Other Services
Special Care & Aging
How I Can Help
My practice is focused on medical navigation with a goal of ensuring that each of my clients obtains the best and most appropriate health care. My clients are individuals who have recently been informed of a serious diagnosis and are overwhelmed and in need of support; individuals who suffer from chronic conditions; or those in need of complex care. I help my clients to understand their medical diagnosis and condition, help them wade through conflicting medical advice, help in decision-making regarding treatment options, and help identify the best practitioners for their condition. I accompany them to medical appointments to ensure that all questions will be answered and that good communication exists among all the client's practitioners. I aim to empower my clients to take control of their healthcare decisions by sharing my scientific expertise.
Important Information About Me
I offer a FREE Initial Consultation
I offer TeleAdvocacy Service
I am insured
My geographical area of practice is Los Angeles area
Why I Became A Professional Health Care Advocate
Having always had a love for science and research, I decided to enter into a doctoral program in microbiology. I was always drawn to the medical aspects of the field; thus, my dissertation on the protein responsible for the disease of diphtheria. Several years doing cancer research as a postdoctoral fellow sharpened my analytical and writing skills. With research grants difficult to obtain, I gravitated to teaching biology at the university level; then directed the microbiology/toxicology departments of several laboratories performing FDA testing; and in the late 80's started a consulting company serving the medical device and pharma industries. All along, I was the "go-to" person when my friends and family required help with medical issues--"should I get a second opinion? Is this the best doctor for me?" I loved helping them, often by using my research and analytical skills. In essence, I was a volunteer patient advocate. When the profession of patient advocacy emerged, I knew this was what I wanted to do. This newest career choice is my passion.