Raquel Gabriel-Bennewitz
RN, BSN, MS, MBA
Chicago Health Advocates, LLC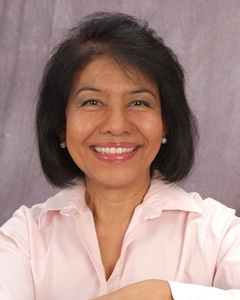 legacy member
Raquel Gabriel-Bennewitz
RN, BSN, MS, MBA
Chicago Health Advocates, LLC
Advocate Location
Palos Park , IL 60464
Specialty
Medical Guidance
Other Services
Special Care & Aging
How I Can Help
I'm able to capitalize on a blend of advanced education and 40 years of experience in direct care in adult, pediatric, neonatal intensive care and home health nursing, among other skills. Please, refer to my Advocacy Story and Additional Skills and Attributes, below.
Important Information About Me
I offer a FREE Initial Consultation
I offer TeleAdvocacy Service
I am insured
My geographical area of practice is Illinois
Why I Became A Professional Health Care Advocate
I have always been on a mission of helping people through difficult and complicated times in their healthcare continuum. Over the years, I have acquired higher education and developed the skills and experiences which combined, enable me to best serve my clients.

My experiences in adult ICU and Neonatal ICU both were critical milestones in: acquiring multisystem clinical skills, knowledge in patient-centered care provision, and multidisciplinary (multiple specialties) collaboration.

My experiences in hospital quality performance measurement (surgical infection prevention, children's asthma care, heart failure) and managing clinical research projects, educated me on national standards of safe and high quality patient care.

Besides my professional knowledge and skills, I have learned so much about advocacy and care management through direct caregiving of my beloved parents and many other family members. I would like to think that I have helped them live their remaining years with a dignified and better quality healthcare.

I have documented the countless ways that near-critical and near-death situations were averted due to private advocacy, advocate-visibility, surveillance (off-hours, all hours, 24/7), care coordination, collaboration with an entire team of care providers, and staff education. Yes! I've done my own improptu and repeat staff education of hospital, acute rehabilitation, and long-term care facility staff, as it relates to my loved ones and clients. These have included Nurse Educators, Nurse Managers, Care Managers, CEOs, Physicians, and Medical Assistants about how to educate their staff and how to care for their patients if things are not done properly. Lucky for me, they were appreciative or if they were not, they did not (or could not) show it.