Dr Ruth Canfialosi
DNP, MSN, RN-BC
Care Navigators/Care Guardians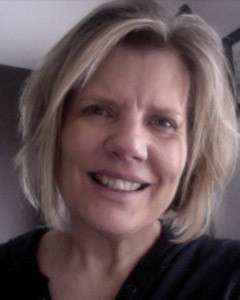 legacy member
Dr Ruth Canfialosi
DNP, MSN, RN-BC
Care Navigators/Care Guardians
Advocate Location
Algonquin , IL 60102
Specialty
Medical Guidance
How I Can Help
I help geriatric patients and their families navigate through the health care system. With my thorough understanding of the aging process, I am able to help my clients and their families understand the aging process, medical problems and various treatment options, while being able to identify when the concerns are related to changes in mental health or are the anticipated effects of a disease process such as dementia. This helps my elderly clients to obtain an improved level of care and assists them in understanding level of care options. As a professor of nursing, I am able to communicate the medical and psychiatric sides of a disease process in terms that the client and their family can grasp. I advocate for my client in every stage of the health care system, always advocating for the wishes and desires of my client and their family. With training and experience in effective and assertive communication, I am able to assist families and clients in having their voice heard and respected throughout the aging process.
Important Information About Me
Why I Became A Professional Health Care Advocate
Twenty-one years ago, I knew of a young woman who had 3 small children, was pregnant with her fourth and suffering from unrelenting migraines. I advocated for this woman who believed the headaches were not from pregnancy hormones. Finally, the doctors listened and tested for anything organic in the brain. They found an aneurysm in the brain and quickly performed a life-saving operation. Today, she is doing great.



More recently, an elderly man who was diagnosed with less than 4 weeks to live, was receiving an incredibly invasive treatment for the behavior symptoms of Alzheimers Disease. I advocated to the hospital board, the physicians, and family. We were able to withdrawal the invasive treatment and replace it with a small dose oral medication. The abnormal behaviors became virtually dormant and the man was able to live out his final days at home with his family.