Sharon Gauthier
RN, MSN, MPH, CGM, CDP
PAFY, Inc.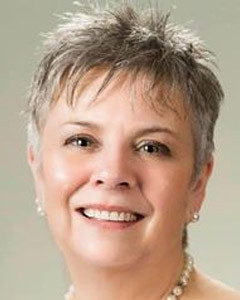 legacy member
Sharon Gauthier
RN, MSN, MPH, CGM, CDP
PAFY, Inc.
Advocate Location
Avon , CT 06001
Specialty
Medical Guidance
How I Can Help
With years of management, advocacy and nursing I was able to take those skills and start the very first RN Patient Advocacy Nursing practice in Connecticut. 12 years ago there was nothing remotely related to patient advocacy other than within the hospital environment by the same people who work for the place you need the most help. Our motto is "We Make Healthcare Work for YOU". We have two divisions, a division of advocacy and care coordination and a division of home care where you can have nursing personalized to your needs and certified nursing assistants that know how to make your life easier Although we tend to service a geriatric population we will advocate for any age group. We offer a toll free number 844-pafyrns available 24/7 for the convenience to those families in crisis.
Important Information About Me
Why I Became A Professional Health Care Advocate
After spending years climbing up the ladder in the health care system I found once I was involved with administration I had no power. No power to implement change. It was clearly 12-14 years ago, all about revenue. I could NOT be a bean counter. I wanted to be the caring nurse I spent so much time studying to be with great mentors around me and yet it seemed even in an administrative role in a very busy Level One Trauma center I couldn't get past what was expected of me, to create revenue. I couldn't be the person I wanted to be in a system that only cared about money. So I quit my job and started teaching at one of the local universities while I pulled together what is now a very successful business. more than 10 years later. The very first advocacy practice in Connecticut. Not many thought I could develop a practice as a registered nurse, but I knew differently. I'm not going away anytime soon and I love what we have done in putting the system on notice. Patients should always come first.