Stephanie Martirani
BCPA
Age Smart Advocates, LLC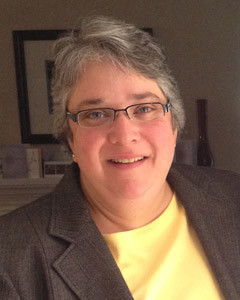 legacy member
Stephanie Martirani
BCPA
Age Smart Advocates, LLC
Advocate Location
Walnut Creek , CA 94598
Specialty
Special Care & Aging
Other Services
Medical Guidance
How I Can Help
Patient Advocate & Aging Ally
Navigating the Healthcare System & Eldercare Options with You

Medical Appointment, Hospital, Skilled Nursing Facility, Rehab Facility Support - Accompany to appointments to ensure the continuity of information and encourage compliance with instructions, Request and attend care plan meetings to facilitate communication and care.

Housing and Care Transitions, Eldercare, Aging Life Care, Dementia - Provide guidance with housing and care transitions, assisted living, or dementia care.

Family Support - Your eyes and ears to relay information, facilitate needs, and help address concerns when your family can't be there. Adult Children with Aging Parents? Let us be there for you

Chronic Medical Conditions - Help implement a system to keep track of specialists, tests, medications, & treatments received and Assist with record-keeping to aid in remembering which doctor knows what

Navigating Local Community Resources & connect with qualified support programs

End of Life Planning - Provide resources to prepare advance healthcare directives, healthcare power of attorney, DNR, POLST & Assist with sharing your wishes with those you designate, & your medical team, enabling them to know & honor your wishes

Age Smart Advocates is based in Walnut Creek, CA, but we travel throughout the San Francisco Bay Area, including Oakland, San Jose, Palo Alto, and other areas as needed. Virtual support is also available via video call.

We have worked with adults of various ages. We specialize in the challenges aging brings, but are certified in patient advocacy for any age. If we feel we are not the best match for your needs, we will refer you to other advocates.
Important Information About Me
I offer a FREE Initial Consultation
I offer TeleAdvocacy Service
I am insured
My geographical area of practice is Greater San Francisco Bay Area
Why I Became A Professional Health Care Advocate
In 2006 I started advocating for family members after a series of critical post-surgery complications and dire diagnoses. There were so many questions, few clear answers, and a lot of emotional roller coasters.

Soon I started going to medical appointments with friends to ensure they asked their questions and to take notes. As an adult child with elderly parents, helping others support their aging family members was a natural fit. Finding senior housing solutions, connecting families with resources, keeping those out of the area informed of their loved one's condition in surgery, the hospital, rehab, assisted living, or at home are all ways I could provide peace of mind.

I have been where you are. Maybe not the exact circumstances, but I have felt the feelings of stress, exhaustion, guilt, fear, doubt, and overwhelming emotion.

I believed there must be a better way. So I went back to school to increase my knowledge base, helped more friends with various needs to gain experience, and founded Age Smart Advocates.

Now I am taking what I have learned to make your journey a bit easier, and your burden a bit lighter.

More than 25 years in the business sector honed my communication, problem solving, project management, continuous improvement and conflict resolution skills. I pride myself on being a patient, persistent, problem solver and look forward to putting my knowledge and passion to work for you.