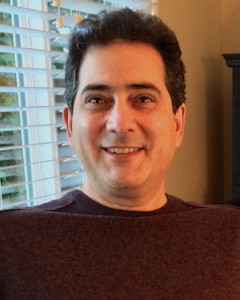 legacy member
Steve Corn
Advocate Location
Los Angeles , CA 91307
Specialty
Insurance & Billing
How I Can Help
• Care Coordination and Management

• Resolve Medical Bill Disputes

• Resolve Insurance Reimbursement Disputes

• Office Visit/Procedure Preparation and Support:

• Pre-authorization Assistance

• Treatment Options Research

• Medical Decision Assistance

• Appeal Processing
Important Information About Me
Why I Became A Professional Health Care Advocate
You've heard the saying: it's not personal, it's just business. For me, it IS personal. My son was born with a rare genetic disorder that only 12 people in the world have. Another family member has a neurological disorder that is so new, it still has not been listed in DSM coding book. My wife's recovery from brain surgery required me to accompany her to every doctor visit for nearly two years. And as for me, I suffered from an obscure autoimmune illness that took years to combat.



Coping with my family's complex health issues often left me feeling confused, dissatisfied and, sometimes, helpless. Mostly I was angry at the enormous challenges the healthcare system creates just to get the care that a person needs. Where was the support for the many complicated decisions? Where was the guidance during critical periods? Where was the support in managing costs, insurance claims and billing disputes?



I looked at all of this and said, "It can be better. It can be a lot better." And so, Metis Advocacy was created. With 20 years of patient advocacy experience, I know what works and what doesn't when it comes to managing your healthcare.