Sybil Harrington
MS/Ed, RN, iRNPA, CDP
My Patient Advocate PLLC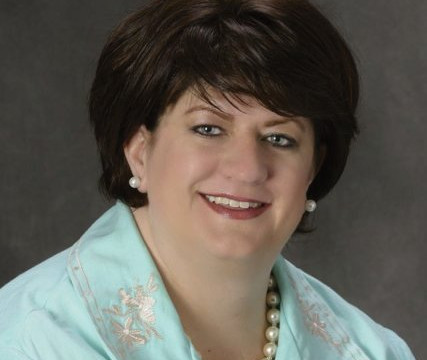 Sybil Harrington
MS/Ed, RN, iRNPA, CDP
My Patient Advocate PLLC
Advocate Location
Holly Springs , NC 27540
Specialty
Medical Guidance
Other Services
Special Care & Aging
How I Can Help
Free 15 minute consult- https://www.advocate4myhealth.com/
Help navigate the overwhelming healthcare system.
Find safe appropriate quality rated facilities.
Know not all CCRCs have appropriate 'memory' care when dementia declines.
What adult children should not sign if you are admitted to a nursing home.
Questions & tips Long Term Care sales reps won't reveal including monthly discounts.
Know that advertised popular websites for senior care referral services are not free. The one time $2500 fee you are charged from the nursing home or CCRC (continuing care retirement community) goes back to that vendor.
Attend doctor appts with you.
Bedside visits in hospital in acute situations.
Insurance enrollment/know out of network.
Decipher incorrect medical bills; 80-95% are incorrect.
Why P.A.R.E. doctors will be out-of-network; Pathology, Anesthesia, Radiology, E.R., & soon neonatology.
Help solo agers plan for future.
Have the "difficult" conversation with family re: planning, wishes.
Reestablish V.A. benefits, share new free benefits; from iPads to free dependent tuition at FSU. Many veterans are eligible for Aides & Attendants $2050/month & spousal benefits.
Get health documents in place or clean up after a loss.
Coordinate support services.
Know $$ costs before procedures with 'estimators', check if facility compliant with new 2021 Federal Medical Price Transparency Law; only 14% compliance nationally.
Placement for recovery or end of life; death doulas.
Educate/empower you with your illness.
Find your prescriptions for much less, if you don't have insurance, or if you do & they won't pay, including cancer medication, or you want to private pay due to high deductible.
Refer you to a specialized Pharmacist that Deprescribes in conjunction with your doctor.
Know NC Health policies.
Culturally sensitive & aware of Christian, Catholic, Judaism, and Islamic practices.
Important Information About Me
I offer a FREE Initial Consultation
I offer TeleAdvocacy Service
I am insured
My geographical area of practice is Raleigh/RTP North Carolina
Why I Became A Professional Health Care Advocate
Being a nurse, we are taught to advocate for our patients always, as if they were our own family and ensure treatment as we would want ourselves. From birth to death, everyone deserves dignity. It is a privilege seeing first breaths, to sharing someone's last one. March 2020, after no longer being able to bring students into the hospital to teach, due to the pandemic, I pivoted and took a holistic nurse advocacy course. To learn the nuances that bedside nurses are generally shielded from, money, insurance, politics, government, regulations and health policies. My peers would say, a perfect fit. I was the one always standing firm, that my patients received the best. Not always a popular thing to do. From calling the hospital CEO from the bedside, to butting heads with nurse managers. It gave me courage to walk into my Senators office to ask why NC SB 191 "No Patients Left Behind" was not implemented in a timely fashion. It passed bipartisan to ensure people would no longer die alone in facilities without loved ones during the pandemic. I was taught to always do the right thing, even when no one was looking. The steadfastness pays off. Now I am fighting in my state for all of us, pushing heads to ensure the enforcement of the 2021 Federal Medical Price Transparency Law. This is our life, we only get one chance. I work unbiased, with no outside interests. My commitment is to you.