Terasa Astarita
MS, APRN, ANP-BC, BCPA
Remedy Health Advocacy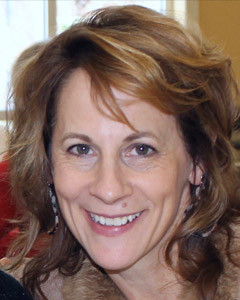 legacy member
Terasa Astarita
MS, APRN, ANP-BC, BCPA
Remedy Health Advocacy
Advocate Location
Lancaster , PA 17601
Specialty
Medical Guidance
Other Services
Wellness & Lifestyle
How I Can Help
Through education and empowerment, Remedy seeks to promote well-being and self-determination in navigating individuals through an increasingly complex healthcare system.

We offer:

Assistance with organizing and deciphering complex medical information;
Assistance with obtaining and completing healthcare documents such as Advanced Directives;
Education about disease processes, up-to-date standards of care and treatment options, end-of-life care and medications;
Assistance with navigating prescription drug plans, Medicare, Medicaid and private insurance plans;
Medical bill interpretation including review, organization and identification of discrepancies of healthcare charges;
Assistance with grievance, appeals and complaint processes;
Identification of safety issues within your home or healthcare setting;
Assistance with understanding and connecting to community-based resources and support;
Identification of deviations from established medical standards of care;
Development of collaborative relationships with members of the healthcare team, family members and other relevant stakeholders;
Inclusion of family and caregivers in the planning process according to your wishes;
Preparation for, accompaniment to, and advocacy at medical appointments;
Assistance with accessing and understanding your medical records;
Assistance with obtaining second opinions;
Care coordination and management; and
Assistance with evaluating and selecting the appropriate assisted living or skilled nursing facility.
Important Information About Me
Why I Became A Professional Health Care Advocate
Remedy Health Advocacy, LLC, came to fruition after Terasa's experience advocating for her mother-in-law after the passing of her father-in-law. Living two hours away from her in-laws, Terasa realized that advocacy services were needed and naturally assumed the role. Terasa's 30 years experience as a professional nurse, 26 of those as an Advanced Practice Nurse, have enabled her to utilize her knowledge and experience as an expert clinician and as an educator in developing this role. Seeing the "other side" of the health care system made Terasa realize that there is an enormous need for private health advocates. In 2019, Terasa became a member of The Alliance of Professional Health Advocates, completed a business start-up course through Assets (a non-profit organization focused on transforming the Lancaster, PA community through business) and became a Board Certified Patient Advocate. Terasa has experience and expertise in Adult Internal Medicine, Gastroenterology, Trauma & Critical Care, Home Health Care and Medical Coding and Billing. She understands the subtle nuances of our complicated healthcare system and can help you navigate through these complexities.