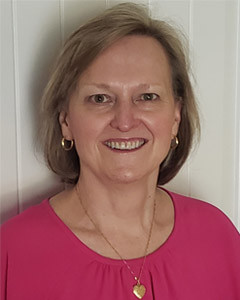 legacy member
Teresa D Parker
Advocate Location
Mathews , NC 28105-6471
Specialty
Medical Guidance
How I Can Help
I offer a variety of advocacy services in which I educate, guide and support clients in making informed decisions about their individual healthcare or the healthcare of a family member. My 34 years of nursing experience allow me to provide coordination of care with multiple health care providers, to find answers to difficult questions for clients, to provide education on a new medical diagnosis and assist with managing a chronic or complicated disease process as well as other services.
Important Information About Me
I am insured
My geographical area of practice is Charlotte and surrounding areas
Why I Became A Professional Health Care Advocate
As a registered nurse I have always been a strong patient advocate for my patients no matter where I have worked. In assisting my Daddy with his diagnosis of dementia and later an elderly aunt with Alzheimer's disease, I became acutely aware of the need for patient advocates for the senior population, and began my own practice as a private patient advocate in 2013. In 2017 I was diagnosed with breast cancer and found the need to be my own advocate.