Teresa Berger
MSN, RN, PMP, BCPA
Collaborative Patient Advocacy LLC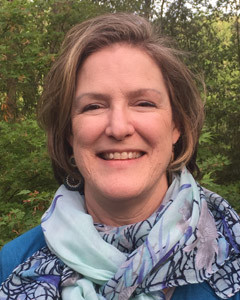 legacy member
Teresa Berger
MSN, RN, PMP, BCPA
Collaborative Patient Advocacy LLC
Advocate Location
Atlanta , GA 30328
Specialty
Medical Guidance
Other Services
Special Care & Aging
How I Can Help
Collaborative Patient Advocacy assists clients in navigating their healthcare journey in a way that is individualized and that works specifically for them. This process begins with pausing and compassionate listening to support clients and caregivers in productively channeling their efforts. Although we work with clients throughout the life cycle, eldercare, in terms of long-distance care for families and solo elders, is a passion. This includes an individualized plan for end of life decisions. A wide network of referrals is also a part of our practice as it is incredibly important to not be siloed in our work centered around each client. Our Patient Advocates assist with the following areas:

Caregiver assistance and resources
Build and strengthen support systems
Transition within the healthcare system/home
Long-distance care for families
Solo/Orphan elder assistance
Hospice and palliative care assistance
End of Life journey
Medical record organization
Medication review
Preparation for physician appointments
Liaison for care coordination
Second opinion determination
Negotiation with insurance issues and appeals
Bill review
Clinical Trials research and support
Important Information About Me
I offer a FREE Initial Consultation
I offer TeleAdvocacy Service
I am insured
My geographical area of practice is Metro Atlanta area, Remote Nationwide
Why I Became A Professional Health Care Advocate
My understanding of the healthcare arena comes from time spent, both inside and outside of the healthcare system and as such, has provided me with various perspectives by which to approach it. Areas of care in my past work have ranged from cancer and chronic conditions such as coronary artery disease and diabetes to then supporting those who wanted to successfully age in place at home. Quality project work also gave me a better lens into what could be possible if the right values and underlying foundations were in place. Through these personal/life experiences, I have more recently unearthed an enhanced advocacy voice that I did not know I was capable of, and I am working through Collaborative Patient Advocacy to help others find their voice.

In addition to my background as an RN, MSN and extensive volunteer work in educational and service sectors as well, I have been a caregiver for the past 13 years for my elderly mother with mild cognitive impairment (MCI) and other chronic issues. I have experienced, first-hand, the state of healthcare for the individual consumer, and that has facilitated my understanding of the many challenges as we work to make healthcare more patient centric. To advance my skillset with this in mind, I have been intensively working in graduate level clinical casework at UW-Madison Law School Center for Patient Partnerships, to strengthen my ability to assist individual clients, as well as to promote more comprehensive macro advocacy causes across the country. It is vital that we change outcomes for those who seek our services for assistance both, on an individual level and then in the longer term, upstream, on a policy level.

Our BELIEF at Collaborative Patient Advocacy is that intensive collaboration within the healthcare system is the best option for both independent advocacy work and system level improvement.

Our GOAL for Collaborative Patient Advocacy is to see our model become an agent of change for both consumers of and participants in the healthcare arena.

Our DESIRE at Collaborative Patient Advocacy is to utilize our many years of experience, both inside and outside of the healthcare profession, to be a voice for those who have no voice, and to help others find their own voice.