Ferial Maghami
BCPA, BS, RN, CCM
PRIVATE PATIENT ADVOCATE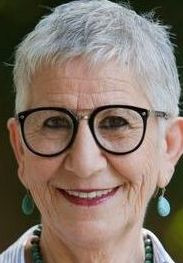 Ferial Maghami
BCPA, BS, RN, CCM
PRIVATE PATIENT ADVOCATE
Advocate Location
Newport Beach , CA 92626
Specialty
Medical Guidance
Other Services
Insurance & Billing
How I Can Help
I offer broad range of services to help people to manage their health care and health insurance. I begin with a consultation to assess each patient's needs and learn how I may assist them, and to develop a plan most suitable to their needs. I offer a one hour free consultation.
Important Information About Me
I offer a FREE Initial Consultation
I offer TeleAdvocacy Service
My geographical area of practice is Orange County, Los Angeles, North San Diego Counties
Why I Became A Professional Health Care Advocate
I decided to pursue advocacy because throughout the years as a nurse and a health insurance leader, I witnessed how the complex health care system and health insurance are and how frustrating they can be at the times people need them the most, time of unpredictable and serious illnesses. I am a nurse and have a passion to apply my skills and experience to offer genuine help & support. I have extensive experience dealing with catastrophic illnesses and how to best manage the situation during those difficult times.