Healthcare Equity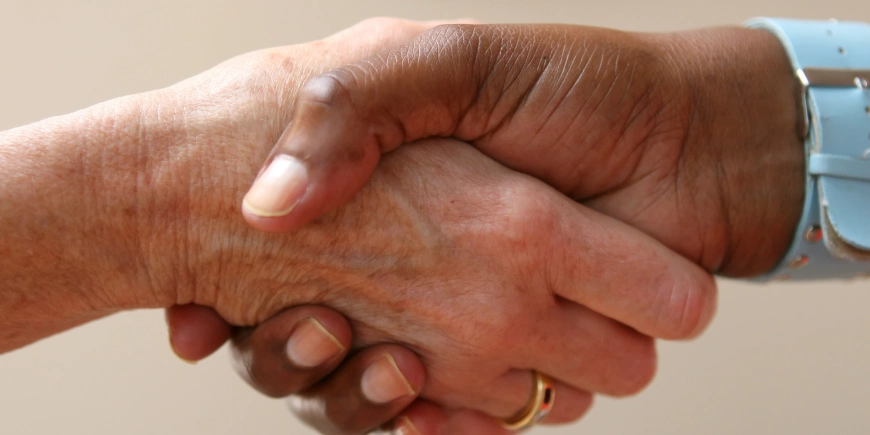 Promoting Heathcare Equity
As a patient advocate, it is essential to know what factors can impede your health. It is the job of your patient advocate to provide you with the support and education to improve your health and empower you to make informed decisions. Today, we are focusing on a topic that may not be directly related to you; however, you may know of someone who may benefit from this information.
Imagine you notice symptoms of the COVID-19 virus and are afraid you won't get adequate care because you are a minority? The start of the COVID-19 pandemic has highlighted the disparity in access to healthcare in minority communities and emphasized that this population is at higher risk for not receiving care. Despite remarkable advances in medicine, health disparities continue to persist in the United States. Reduced response to racial and ethnic groups is growing during this public health pandemic, according to the CDC. Not only is there a disparity in healthcare for racial groups, but those with lower income status also suffer from receiving inadequate care. Chronic diseases such as obesity, heart disease, and diabetes (prevalent in African Americans, Hispanics, and other minority groups) appear to be a contributing factor to increased risk of acquiring the coronavirus. Minorities and lower-income populations are also overlooked for medical care because they are more likely to be uninsured due to income, employment, or language barriers. The recent recommendations for social distancing have put some of these folks at risk for losing their jobs. Approximately 70% of the workforce tend to be those who can't work from home (grocery clerks and baggers, restaurant workers) or essential workers (manufacturing and healthcare workers). They are left with the choice to either stay home without pay or continue to work and risk exposure to acquiring the coronavirus. If they become sick, they often don't have sick leave to help cover their income. Without insurance coverage, minorities and low-income populations during "normal" times and especially during a public health crisis pandemic, are at higher threat to receive inadequate care. According to the Federal Reserve survey, 2018, 40% of Americans did not have enough money to cover for emergency funds, including their medical bills.
You may not be part of the minority or low-income population, but you may know someone who is. So, what do you do? A patient advocate can help in many ways.
Your patient advocate can:
• Locate Outreach programs and charitable organizations such as the Patient Advocate Foundation, which helps low-income families suffering from chronic diseases.
• Educate and provide you with information to ensure clarity of COVID-19 or other related medical situations.
• Help prepare you for diagnostic testing, follow treatment recommendations, and organize your medication regime.
• Seek assistance through your local SafetyNet programs.
• Help you find insurance through the Affordable Care Act (Obama Care), Medicaid, Medicare, or charitable organizations.