An Actual Letter to an Urgent Care Facility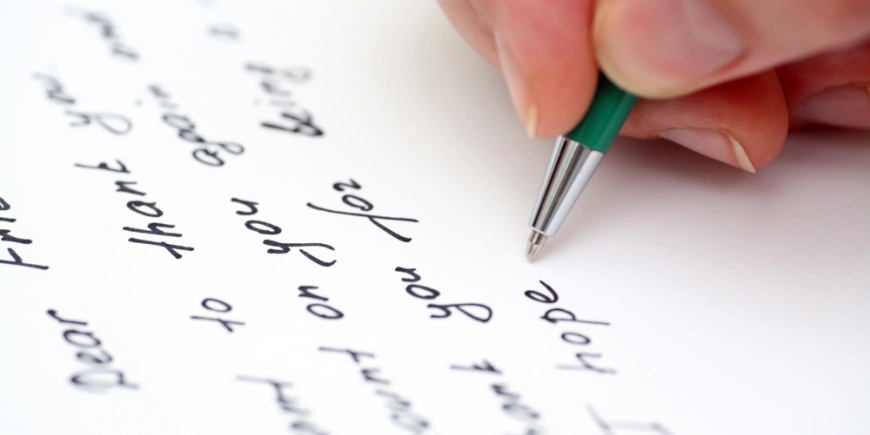 This is an actual letter sent to an urgent care facility. I believe that if we all sent letters that consisted of constructive comments to help improve care, maybe one day, these «little» issues will be improved enough so care will be improved. The letter is presented here, in its entirety, and completely unedited:
"This letter is being sent to share my recent experience at one of your urgent care facilities. It is intended to be informative and hopefully helpful to you in making improvements, by highlighting some areas which I believe need addressing. I do not intent to escalate this if you can share how changes will be made to improve the safety of your patients and compliance by staff.
I am a caregiver and professional patient advocate for a man who became ill over the weekend with what seemed like a chest cold. It was not getting better so I took him to your urgent care facility, which we chose because of distance, insurance, and most of all because we trusted the logo on the front of the facility that indicated it should be a trustworthy urgent care center.
When we arrived, we were told to stay back (the 6-foot marker) and the gentleman behind the desk asked why the patient was there. This, I thought, was a personal question that should not be shouted from six feet away. He then asked for the patient's name and address. I stopped him and suggested that this is personal information: why does the patient need to yell it so the other person in the waiting room can hear? He asked for the insurance information and then continued with the check in.
I would probably stop there but another concern was that no one washed their hands — not the person who took his vitals, or did his x-ray, or the Physician's Assistant who came to see him. Only the woman who did the EEG washed, because I asked her to. No one introduced themselves except the PA (very quietly after standing in the background observing).
The patient was asked to lie on a bed, shirtless, with no sheet or paper. using two pillows with no covers. I wiped them all down with my own cleaning supplies but have no idea if anyone else would have done the same.
As I watched people come in and leave the room (Exam Room 1) I noticed they were sliding the door that was touched by each person (including a sick patient) with bare hands. With my own cleaning supplies, I washed down the door and the fingerprints, which were many.
When medical history was taken, we were asked for a list of medications and since he is on over twenty, we asked if the information could be found in a portal. We were told "no": they are affiliated with a health system but cannot see information in its portal, they can only feed information into it. I retrieved another copy of the patient's medication list and offered it to the PA who said they had gotten them off the portal and had the list.
While the patient got his x-ray, I stepped into the hallway and heard the conversation of a woman who came in just as we did earlier. She was asked for her information as we were. Though I was standing at least 10 feet away, I clearly heard that she was there for a bladder infection, her name, and her phone number as well as additional conversation about her need for a bathroom.
When we left, we received no discharge information, though I did ask for a business card. We were not told, until I called back later, that we can get such information off a portal.
When we went to get the patient's newly-prescribed medication from the pharmacy, the pharmacist came to the window to explain that the medication which was prescribed, mixed with a current medication, could "stop his heart". The pharmacist said she called the doctor and explained that there is a problem mixing these medications, and suggested an alternative.
Though your website says that you provide "world class care" at over 150 locations nationwide, I would suggest you may want to start looking at one location at a time to review your standards and policies.
Here are some suggestions:
• Conversation with a patient at the desk should be private (or have the patient fill out forms). Ask if they need help (because many people can't read or write.)
• Staff should be introducing themselves by name and title when arriving to see a patient.
• Staff should be washing their hands before putting on gloves. Antibacterial lotion is not enough and in this case was not used by anyone.
• Medications should be reviewed with the patient if a new one is being recommended, to be sure all medications are correct.
• The cot where patients will be sitting in the exam room should be clean and covered.
• Patient should be offered a gown for modesty or leave top on and not be told to "remove your shirt". (In our case he sat in a chilly room, so I did not let him remove his shirt.)
• Patient should be asked in private if the family member or advocate should be there. (Some patients may not want a family member or friend there but are uncomfortable or unsafe saying so in front of them.)
• Patient and/or family member should be given paperwork or information on how to access the patient portal with information about the visit. This patient left with nothing and had never accessed the portal before.
Thank you for taking time to review this letter. I hope to hear from you that any changes suggested are worthy of review."
icorina@pulsecenterforpatientsafety.org