Elder Care: The Intersection of Multiple Industries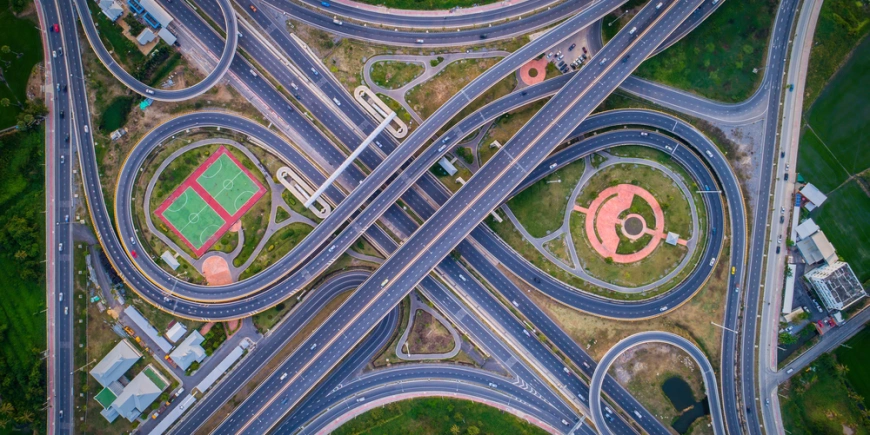 My client, Patty, reached out last spring with grave concerns about her 75-year-old sister, Caryn, who was living independently in Pennsylvania and who was exhibiting significant short-term memory issues. Patty was initially confounded about where to start. Following our initial consultation and our webinar about managing cognitive decline in June, she invited her sister to visit and they developed a plan. Along the way, Patty began to recognize the need for services from among multiple industries, described below.
"It's been a rough summer for me but getting better. and wow, I am so excited with the progress on my sister's situation, so I thought I would fill you in."
That's how the email began that I received last week from Patty. The quoted selections in this blog are all from Patty's letter, and her words reveal the many disciplinjes that come into play when managing the care of an elderly relative.
Continuing Care Retirement Communities (CCRC)
A continuing care retirement community offers a range of care, including independent living, assisted living, and skilled nursing care for both short-term rehabilitation and long-term care. Some also offer memory care. A great deal of emphasis is placed on planning for all contingencies, allowing residents to avoiding moving off campus as their needs change.
"I found her a terrific continuing care community four miles from me, which she visited and loves. The staff is wonderful (our mom spent her last years there in the nursing home unit) and they have super amenities — indoor pool, gym, bowling alley, gardens, 200-seat theatre, a few dining rooms, walking trails, a nice one bedroom. I know she will thrive there."
We have many clients living in these communities and we find that there can be significant differences among them in amenities, care quality, cost, and (most important) the criteria that determine when a transition to a different level of care is warranted.Overall, selecting a CCRC requires matching one's needs to the services offered and then performing due diligence to fully understand all the rules, regulations, and financial obligations involved. We suggest you involve an attorney before signing contracts, to prevent making costly mistakes.
Realty Services
Over the past 15 years, we have encountered numerous real estate companies expanding their services to meet the needs of an aging population. So, while traditionally these professionals may have focused exclusively on help with buying or selling a home, today, many will also assist in preparing for the sale.
"I found her a realtor that specializes in working with older adults. The realtor and I coordinated daily through listings, open houses, etc. My sister signed a purchase and sale on her condo last night!"
This may mean coordinating a process to update and repair property, remove contents, organize estate sales, and eventually pack and move the individual. This type of service can be invaluable when your loved one lives far away.
Legal and Financial Services
"I'm working with her attorney and her financial advisor to facilitate having her designate me as her Health Care Proxy and Power of Attorney. They are also helping me to get a handle on her finances."
While Patty and her sister are only at the beginning of their journey (Caryn can still make decisions on her own behalf), a time will come when Patty needs to step in. With that in mind, the two of them are working to get these three essential documents in place:
Health Care Proxy. This grants another individual permission to make healthcare-related decisions for you in the event you can't make them for yourself. If you are designated as Health Care Proxy, be sure to have detailed discussions with your loved one about care they may — or may not — want under various circumstances
Power of Attorney. POA allows a designated person to make financial decisions for you in the event you cannot make them for yourself.HIPAA Release Form. A detailed document in which specific uses and disclosures of protected health information are explained in full. When signed, it allows you to have comprehensive discussions with medical providers on behalf of your loved one.
Senior Move Companies
"I found a moving company that specializes in senior moves. We have a date in mid-September. They will pack, trash, and donate, and send a consultant to help her with pre-move advice."
This industry has also evolved significantly over the past 15 years. Overall, our clients have described the experience as much smoother than they could have achieved on their own. Services include:
Developing an overall move plan
Organizing and sorting belongings to fit into a smaller environment, such as an apartment in a Continuing Care Retirement Community
Arranging for the profitable disposal of unwanted items through auction, estate sale, buy-out, consignment, donation, or a combination of the above
Arranging shipments and storage
Unpacking and setting up the new home
Final Thoughts
"It is a long and slow process and has totally consumed my life. But all the elements of getting her in a high-quality care community and managing the details of her life are happening."
When managing cognitive decline in a loved one, we (understandably) tend to emphasize the medical aspects of the process — from evaluation, through diagnosis, and treatment. But there are other aspects of life management that also require our time, effort, and energy. Knowing how to access the services of allied professionals who specialize in working with older adults can be enormously helpful.