Launching Your Business in the Health Industry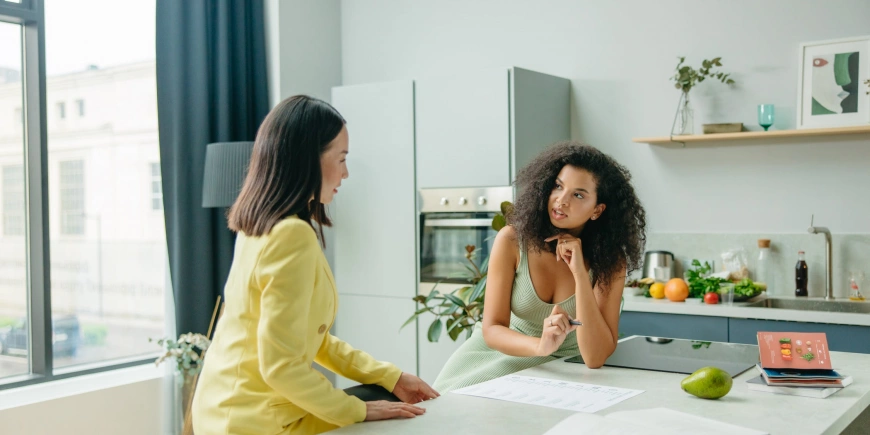 Guest Blog: This blog was written ad submitted by Courtney Rosenfeld, the creator of gigspark. Rosenfeld is a writer who covers topics that explore Lifestyle, mental health, the gig economy, and other related topics.
Health and wellness is one of the fastest-growing industries. Experts predict that, in the coming years, the global health industry will be worth over $1.5 trillion! It's clear that consumers are prioritizing their health like never before, creating many lucrative opportunities for entrepreneurs in the health and wellness niche, especially if you're a registered nurse. If you want to get involved in this competitive industry, you must find a way to stand out from the crowd.
Whether you want to offer concierge nursing, holistic nursing wellness coaching, or even patient advocacy, planning is key. Here are some simple steps to get your health business off the ground, presented below by Greater National Advocates.
Conduct Market Research
First and foremost, you need to carve out a sub-niche for yourself. There are countless ways to focus your health business on a specific target audience. For example, if you want to get into health coaching, consider specializing in particular age groups, health conditions, or dietary needs. This will help you attract clients looking for coaching in a specific area. As LivePlan describes, doing market research will help you identify an in-demand and profitable health niche for your new business.
Develop a Plan
Once you know where your business is needed, it's time to lay the groundwork for starting your business. This means developing a business plan, establishing your business structure with the state, gathering any necessary licenses or permits, registering for taxes and determining where you will set up shop.
Build an Attractive Website
Once you know what kind of business you're going to build, you'll need to create a great website. Your website will serve as your online storefront where potential customers can learn about your services and determine whether your business fits their needs. Make sure it's attractive, mobile-friendly, and easy to navigate. Your website should have a clear headline, engaging copy, social proof, client testimonials, and calls to action driving your visitors to click links, purchase products, and book your services. But don't let a website stop you from getting started today. GNA is a great place to start while you're still building your website!
Get Funding
It takes money to launch a business, obviously, but it also takes money to keep it running. That can be pretty daunting; luckily, there are resources out there to help you. You may be able to find funding for your small business from grants — especially now that you've familiarized yourself with your industry.
Focus on Your Financial Health
Running a startup alone is no easy feat. At some point, you may need to bring on a few team members. If you need to hire people to help manage your new business, make sure you're set up to run payroll properly. You'll want to invest in a system that allows for effortless time tracking and accurate calculations.
A platform like QuickBooks Online Advanced has just the right accounting features for your business. Besides streamlining payroll for any staff, you can also ensure that you get paid on time and accurately as you get a better picture of your billable hours, availability for jobs, and operating expenses, as well as make use of batch invoicing. All of these allow you to spend less time billing clients, job costing, and managing expenses so you can direct your energies towards bringing in more revenue.
Land New Customers
The speed at which you can land your first few customers will depend on your marketing tactics. If possible, start spreading the word about your business before you're ready to launch. Sign up for business social media accounts, connect with influencers, start posting valuable content crafted for your target audience, and encourage interested consumers to sign up for your email list. Continue these same marketing techniques after launching your business to keep driving traffic to your website.
Build Your Credibility
As a business operating in the health and wellness industry, potential clients will rely on testimonials and certifications to assess your credibility. People will want to see evidence to back up your claims. Before and after photos are one good way to do this. If you're just getting started, consider using your own before and after photos to tell a story about your personal health and fitness journey. Once you get a few clients, ask them to write testimonials for your website. Obtaining licenses, certifications, and other credentials can further boost your credibility.
There's never been a better time to get into the health and wellness business. As consumers grow increasingly concerned for their mental and physical health, new opportunities will continue to pop up for entrepreneurs like you. Prepare to launch your business and start realizing your entrepreneurial dreams today!
This article is brought to you by Greater National Advocates, where we know the importance of having someone in your corner during a health care crisis. Our trusted online portal allows patients and their loved ones to quickly connect with a knowledgeable i ndependent Patient Advocatewho has experience dealing with hospitals, insurance companies, doctors and long term care facilities. Our goal is to help patients and loved ones cut through the red tape and find peace of mind. For more information, please visit our website or contact us today!