Medicaid & Medicare Insurance: Know The Options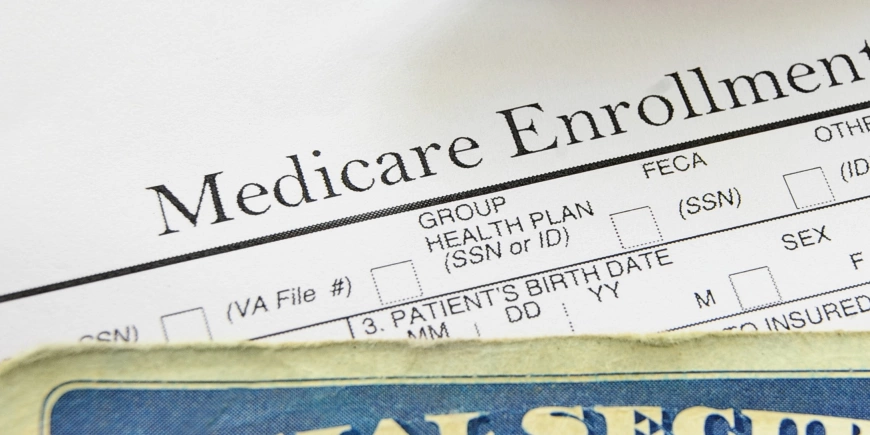 Medicaid, Medicare and retirees. It can be confusing. Here is information that applies to seniors who qualify for Medicaid:
Dual Special Need Plan (DSNP) — this is a type of Medicare Advantage plan for those on Medicaid, it is your typical MA/MAPD plan but with added benefits geared to helping with items appropriate for the Medicaid population. Some DSNP plans work best with full Medicaid and some can work with partial Medicaid. Your agent can verify your Medicaid level with a phone call. You should keep all letters and notices sent from Medicaid to keep up with your Medicaid status as this can have an impact on which plans are best for your situation.
Those ancillary benefits that are sometimes found with standard MA/MAPD plans are enhanced with extra benefits for dental, vision, transportation, over-the-counter benefits, and more. Each DSNP plan is unique so be sure to discuss with your insurance agent the various plans available and find the one that works best for your unique situation. Most plans have very rich benefits in a specific area such as dental or over-the-counter benefits, as your needs change over time you can switch to the plan that has the richest benefits in the area you specifically need. As a Medicaid recipient you can change plans quarterly via a Special Enrollment Period or SEP, this is very helpful to you as you can change plans when your medical situation changes.
LIS or Low Income Subsidy from the federal government is typically included with these plans so the pharmacy costs are reduced along with Late Enrollment Penalties and premiums, some down to zero. The LIS program can be applied for without Medicaid, see the Social Security website for details.
These DSNPs are typically HMO network plans but some are PPO plans that provide a more robust network. Each carrier (United Health Care, Humana, etc) creates their plan with a specific population in mind so the more carriers your agent can write policies for the better. The carriers work closely with the recipients to be sure their needs are being met, more so than a traditional MA/MAPD plan. This can be a real benefit for caregivers of Medicaid qualified loved ones.
If you lose your Medicaid status and you are on a DSNP plan you are responsible for the co-pays, premiums, etc. so be sure to use your SEP (Special Enrollment Period) to switch plans if your Medicaid status changes. You could find a better-suited plan amongst the non-DSNP plans.
If you have Medicaid you should consider DSNP plans but they are not the best fit for everyone be sure to consider all options before choosing a secondary Medicare insurance plan.