COVID-19 Doctor Visits: What To Expect at Your Next Appointment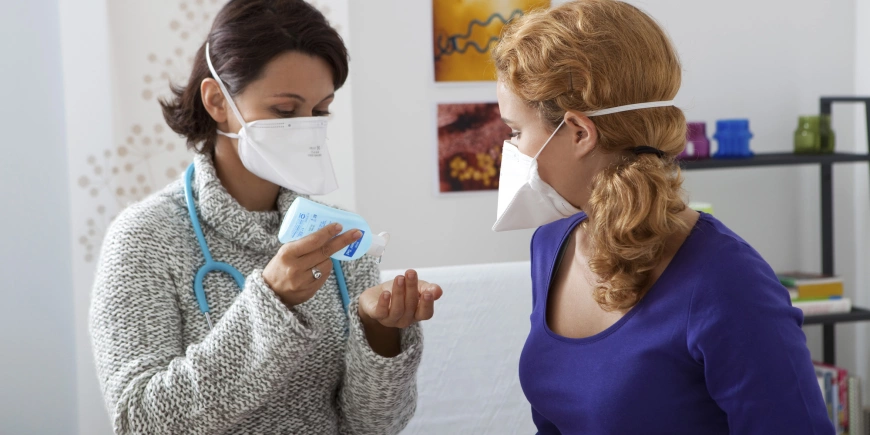 Returning to your doctor's office may not be the same since your last visit. Due to a decrease in outpatient visits, some offices are reducing clinic hours and appointment availability. Many medical offices are requiring new procedures before scheduling your appointment. However, as more medical clinics are starting to open their doors, many people fear going to their doctor or the emergency room, worrying they may contract COVID-19. They are putting aside their regular check-ups or ignoring serious health warning signs since the start of the pandemic.
Some questions come to mind: How safe is it for me to see my doctor in their office? Should you resume your regular check-ups or wait a few more months? What do I do if I need someone to accompany me with me to my appointment? States and federal governments have issued new guidelines for reopening clinics to assure safety.
Some of the measures taken include:
• Prescreening patients.
• Posting front-door signage requiring patients and visitors who are experiencing symptoms to seek care via telephone before entering the clinic.
• Disinfecting patient rooms after each visit.
• Only allow the patient in the clinic if over 18. Under 18, one guardian allowed per appointment.
• Screening patients once in the medical office
• Maintaining social distancing in the waiting rooms.
The above precautions sound great, but if you still feel anxious about medical appointments, a patient advocate can help you sort through some of these issues to give you peace of mind.
Here are some helpful tips:
1. If you suffer from a chronic disease like cancer or heart disease, you should call your healthcare provider to determine the best way to be seen (in office or telemedicine visit).
2. When scheduling your regular check-up, ask the receptionist what safety measures they are using to protect you from contracting the coronavirus. Are they screening or taking temperatures before entering the waiting room? Do they require online paperwork to lessen exposure time in the waiting areas?
3. You may opt to attend a virtual visit through telemedicine visits. If it is a regular visit without any new symptoms, this may be a more comfortable choice.
4. Record your medical visit using face time, video conference, or audio record to share with those who would usually attend the appointment with you.
5. Prepare a list of questions before your appointment to limit time in the office.
6. Call or check your email to see if there are new procedures before your appointment. You don't want to risk a cancellation once you arrive because you didn't read the new guidelines.
7. Bring a face mask with you to your appointment as most medical offices won't allow you in the office without one.
8. Sit six feet apart from others in the waiting room.
9. If you have serious symptoms, don't avoid going to the emergency room due to COVID-19. Acute chest pain, shortness of breath, weakness on one side of your body were warning signs before COVID-19, and they require immediate attention today!
10. If you have lost your insurance due to loss of job during COVID-19, you will need to pay out of pocket for your medical visits unless you opted for COBRA coverage. Insurance coverage is complex and confusing. You can weed through some possibilities with your patient advocate.
Stay well!
(for some tips on passing time during quarentine, check out this blog .)