Never Go To A Medical Appointment Empty Handed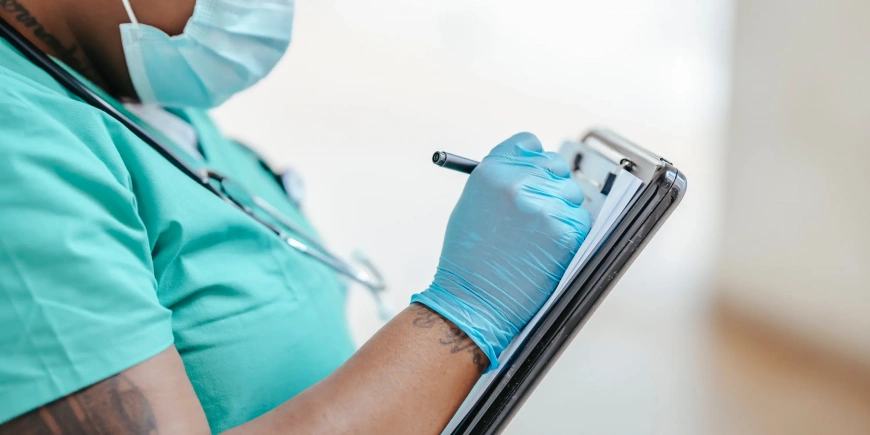 Originally published by A+J Patient Advocacy
Before they enter the room, your doctor, nurse, or other care provider prepared for your visit. You, the patient, should be just as prepared. A visit with any health care provider should reflect a balanced conversation, a positive effort towards relationship building, and a true human-to-human understanding. It should never be one-sided nor should a patient ever go to a medical appointment empty handed!
What questions you ask a provider depend on the reason for the visit, your medical conditions, any tests or evaluations that have been completed, and the overall treatment plan. These clinical questions can be curated between you and your support person, or your health advocate.
Once you have determined the clinical questions to ask based on your unique situation, what comes next? Here are some useful tips for interacting with your provider and creating a pattern of honest relationship building.
DO…
Bring a family member or friend to take notes, so you can focus on the provider during your visit
Keep detailed notes. Use paper or your phone – there's an app for that! (Or with provider permission, you can record your visit)
Ensure your method of note keeping can be maintained long term and be expanded upon each visit to create the story of your health.
Review your notes, and add the questions before and answers after each visit. Air on the side of clarity where needed because, in the future, you won't be able to decipher shorthand scribbles.
Ask open-ended questions when you feel like the provider is not giving you all of the information you're asking for (ex: What is the typical outlook for people with my condition?, instead of Am I getting better?)
Ask your provider for their experience with other patients in similar situations
Ask your provider for reputable resources for where you can learn more (medical journals) and connect with others (disease organizations and support groups)
Prepare a 30-second "elevator speech" which serves as your medical history and summary of current status, for example:
My name is Carmen Valdez and I am diagnosed with diabetes type one. We are currently working to figure out why my insulin levels are difficult to manage over the last few months. The results from the lab work and ultrasound you ordered are available in MyChart. Today I would like to review those results and make a plan.
DON'T…
Forget to request a certified translator when scheduling your appointment if needed.
Be afraid to ask for clarification, simplification, or drawings to tie together scientific words and concepts.
Be afraid to say you don't understand, don't agree, or don't want to take the next steps being offered to you.
Hesitate in requesting a second opinion (thorough providers should welcome a second opinion!)
Forget to speak up about other issues that affect your health (employment, insurance, finances, transportation, childcare, school, housing, food, etc.)
Allow any medical provider to make you feel like anything less than the expert of your body.
Let the provider end the visit if your concerns are not adequately addressed.
Leave the visit without a clear plan, even if that means a referral to another provider more qualified to treat your condition.
To find a health advocate skilled in supporting you in building a relationship with your medical team, visit gnanow.org and click «Search for Help Now.»