The Brave Case Manager and The Duty to Advocate: A Case Study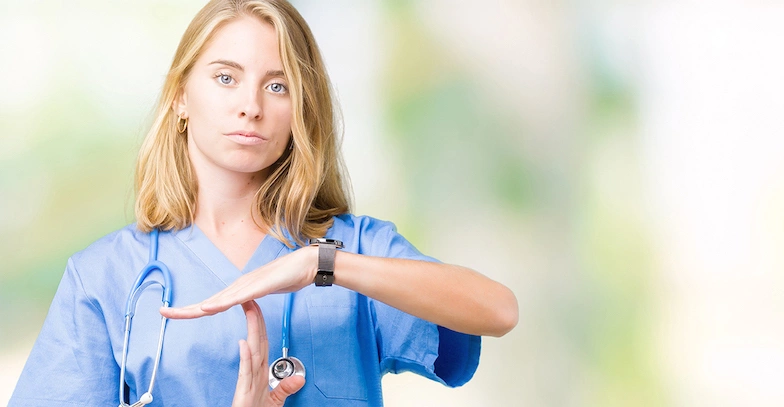 "What happens when the duty to advocate is at odds with your employer? Do you jeopardize your job and livelihood in order to plead the cause of your patient?"
Advocacy is the third provision of the Code of Ethics for Nurses. For nurse case managers the very definition of case management includes the word advocacy. In fact, advocacy is an underlying tenet for the case management philosophy, principles, role and responsibility, and process. But what happens when the duty to advocate is at odds with your employer? Do you jeopardize your job and livelihood in order to plead the cause of your patient? I am honored to know one brave case manager that did just that. This is her story.
The Patient
Pam is an 18-year-old woman with a diagnosis of Ehlers Danlos Syndrome (EDS),
Postural Orthostatic Tachycardia Syndrome (POTS), and Failure to Thrive. Ehlers Danlos Syndrome (EDS) is a "group of disorders that affect connective tissues supporting the skin, bones, blood vessels, and many other organs and tissues"(National Institute of Health, 2020). Postural Orthostatic Tachycardia Syndrome (POTS) is a condition characterized by orthostatic intolerance (too little blood returning to the heart when moving from a lying down to a standing position) and a rapid increase in heart rate (National Institute of Health, 2017). Pam's health was further complicated by fatigue, generalized weakness, balance issues, poor appetite, abdominal pain, nausea, vomiting, underweight, anxiety and depression.  Prior to her diagnosis at age 14, she was a healthy active teenager, who enjoyed playing soccer and trips to the beach. Although she did struggle with depression and anxiety during these years, she was otherwise in good health.
Pam is supported by her parents and an anxiety support dog. Pam was diagnosed with EDS in California by a specialist prior to moving to Pennsylvania. She brought treatment recommendations and her records with her when she moved. Upon arriving in Pennsylvania, her healthcare needs were not met. As a result of frequent trips to the emergency department, a referral to Kelly, a Registered Nurse and Certified Case Manager was placed.
The Case Manager
Kelly first met Pam in June. At that time, she weighed less than 100 pounds, had a nasogastric tube in place and ambulated with the use of a wheelchair, cane or walker. Her primary goal in working with the Kelly was to have someone "to work with my doctor and help me get the help I need." Pam's care was provided by two separate health systems. She received her gastrointestinal care at a local university hospital; however, her primary healthcare was provided by another health system. Kelly worked with her primary healthcare provider as part of a team. Initially, visits with Kelly and Pam centered around chronic pain, weight loss, and later nasogastric tube complications. Kelly worked as a mediator to negotiate care for Pam. Most unexpectedly for Kelly was a lack of acceptance by her primary care provider of Pam's diagnosis. Her primary care provider insisted that Pam's problems stemmed from an eating disorder and not EDS or POTS.
The RN-CCM Kelly advocated for Pam, even though the PCP and ultimately her employer did not accept her diagnosis. Kelly advocated for a percutaneous endoscopic gastrostomy (PEG) tube placement to help Pam's inability to eat and malnutrition. Pam required multiple trips to urgent care centers for hydration to address her POTS symptoms, and Kelly advocated for a port-a-cath to be placed to ease this for Pam.
When Pam was admitted to the hospital for abdominal pain and feeding issues, she was given the diagnosis of eating disorder. Despite multiple psychiatric evaluations that diagnosed Pam's problem as physical and not an eating disorder, her healthcare provider continued to insist that her problems were emotional in nature and there was nothing physically wrong with her. Kelly was often in the middle and needed to continually remind her employer that it was her duty to advocate for Pam and to assist her to receive the care that she needed and desired. There was often poor communication or negative communication toward Kelly and Pam with persistent assertion that Pam needed mental health help despite the fact that Pam attended mental health appointments weekly and continued assertion by mental health providers that her problems were not psychological but were in fact a physical disorder.
After several months and multiple care conferences, Kelly had no choice but to assist Pam in changing her insurance. Kelly then helped her find a healthcare provider that would treat her EDS with all of its encompassing syndromes including POTS. Kelly was also able to get her a size appropriate functional wheelchair that her new insurance paid for prior to transitioning her to her the new provider.
Discussion
This case study is but a brief snapshot in a struggle that a young woman endured in the pursuit of appropriate healthcare and serves as a reminder of one way in which the healthcare provider and organization can be a barrier to care. It is not always easy to stand up for a patient when it puts you in opposition with your employer. Generally, the case manager works as an integral team member with the client, family and other healthcare professionals. In this case, attempts to collaborate with the healthcare provider were met with resistance. Despite multiple attempts to resolve the situation, Pam was forced to seek care elsewhere. Obviously, this situation resulted in a delay of care for Pam, frustration and loss of job satisfaction for Kelly. Thankfully, Kelly's supervisor was an RN-CCM and she understood the obligation to advocate and was able to support Kelly through this ordeal.
Kelly exemplified the nursing and case management standard of ethics, by putting Pam first and advocating for her even when it put her at odds with her employer. "A primary obligation is to the clients care for, with a secondary obligation is engagement in and maintenance of respectful relationships with coworkers, employers, and other professionals" (CMSA, 2016, p. 28). Additionally, this case illustrates the advocacy standard in which the "professional case manager should advocate for the client, client's family or family caregiver, at the service delivery, benefits administration, and policy-making levels" (CMSA, p. 28). Advocating for clients is not always easy and there may be barriers to overcome but ensuring that client's needs are reasonably and justly met despite adversity demonstrates the value of advocacy as a foundation for practice in many healthcare professions.
References:
American Nurses Association (2015). Code of Ethics for Nurses with Interpretive Statements. Retrieved from: www.nursingworld.org/practice-policy/nursing-excellence/ethics/code-of-ethics-for-nurses/
Case Management Society of America (2016). Standards of Practice for Case Management. Retrieved from solutions.cmsa.org/acton/media/10442/standards-of-practice-for-case-management
National Institute of Health (2017). Postural Orghostatic Tachycardia Syndrome. Retrieved from: rarediseases.info.nih.gov/diseases/9597/postural-orthostatic-tachycardia-syndrome
National institute of Health (2020). Ehlers-Danlos Syndrome. Retrieved from ghr.nlm.nih.gov/condition/ehlers-danlos-syndrome