The Discharge That Went From Bad to Worse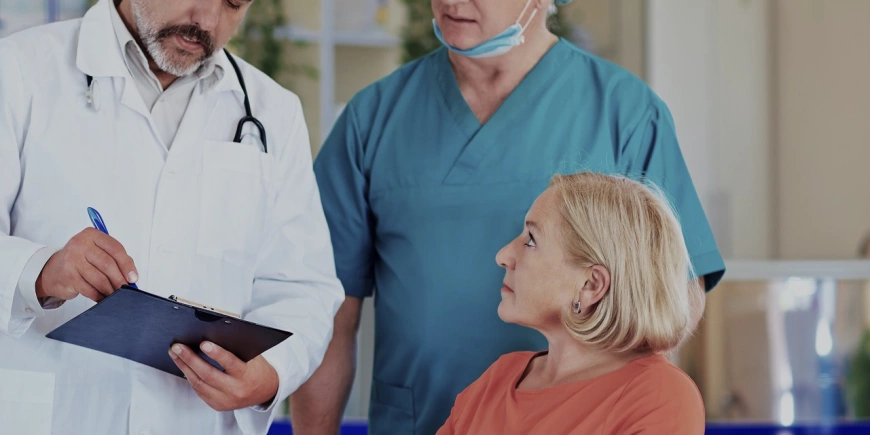 As a bedside nurse, one of the most rewarding, yet often the most frustrating aspects was always discharges. Let's face it, when someone is admitted to the hospital, they are leaving one way or another. It makes sense then that discharge planning should start at admission. I would venture to say that most, if not all, hospitals preach this practice. Most hospitals have case managers or discharge coordinators that work diligently to try and make this happen. However, what I have observed is that families are still not prepared. They do not understand discharge instructions, what services will be needed once at home or the next facility and what medical follow-ups they will need and must schedule. Medications are often not in order, or understood.
The Makings of a Bad Discharge
I recently had a client with a complex physical and psychological health history. Barb (not her real name) had been admitted to the hospital for an extended period. The family reached out to me for help finding a safe and effective residential program that would allow her to transition back into everyday life. The family reached out ahead of time as they wanted to be prepared for her eventual discharge.
For a variety of reasons this task was proving quite difficult. Barb continued to improve and soon she was cleared both medically and psychologically. I had been working closely with the hospital case manager and several community resources to assure a safe and seamless discharge, but not all the pieces were in place. After a family discussion on Friday afternoon, I left a message for the case manager with a few additional questions and concerns.
To be clear, once a patient is medically cleared a hospital should not be required to become a hotel or a shelter. However, a hospital is responsible for a safe discharge. Imagine the family's surprise when Barb called and said she was being discharged and they needed to pick her up.
Discharge Goes From Bad To Worse
The family scrambled with last minute details and was able to get there for her discharge. They got home and settled and went to get her medications. This is where a bad discharge turned worse. Barb's current medication list included over 10 medications. Most needed to be taken on a regular basis for both her mental and physical wellbeing. Missing even one dose could have a negative effect. The discharge instructions were wrong. Some of her medications were not listed, some had incorrect dosages, and some were no longer prescribed to Barb. The discharge instructions given to Barb and her family were from a previous admission. Barb's father tried calling the hospital but did not feel comfortable with the information he received. He asked if I could step in to help them figure out the medications because they "did not speak the language".
Once a patient is medically cleared a hospital should not be required to become a hotel or a shelter. However, a hospital is responsible for a safe discharge.
I was able to work with the discharging nurse practitioner and together we were able to complete an accurate list of current medications. We made sure they were ordered and available at her local pharmacy. It took four days after her discharge before she had the correct medications with the correct dosages in her possession.
Her discharge also lacked follow up appointments and referrals to needed community services. We had secured a residential program, but they did not have bed availability for 6 weeks. Barb needed, at the very least, a day program that would continue her physical and mental therapies until she was able to start the residential program. This was not provided at the time of discharge. She was discharged with no home health orders, an extremely limited home physical therapy order, no follow up appointments for either her physical or mental health and no mental health therapies. Not surprisingly, she was readmitted less than two weeks after her discharge.
How Can a Patient Advocate Help With Discharges?
Depending on the level of involvement clients and families want from their advocate, Haven Healthcare Advocates can actively engage in the entire hospitalization from admission, to discharge, and follow up. Advocates can obtain daily updates from medical staff during the hospitalization, work hand in hand with the social workers or discharge coordinators and can attend discharges either in person or virtually. Advocates can verify medications and make sure prescriptions are available at the pharmacy or are delivered to the home the day of the discharge. Advocates can follow up with home health services to assure they are scheduled and have appropriate orders. Advocates can coordinate care from advising providers of the admission to scheduling and attending follow up appointments. While advocates do not give medical advice, they can work to assure clients and family have and understand the medical information they need for a safe and healthy discharge.
To learn more about Haven Healthcare Advocates and how we can help you or a loved one please click here or schedule a consultation.