Why Should TakeCHARGE Matter to Patient Advocates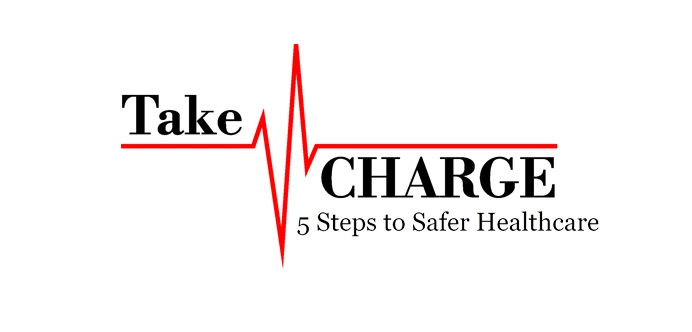 The TakeCharge Campaign is a public awareness campaign that has significant potential to improve patient outcomes by encouraging people to become active participants in their healthcare by following these 5 Steps.
Now, in it's second year, The TakeCharge Campaign kicks-off with Patient Safety Awareness Week in March (14-20) and concludes on International Patient Safety Day in September. Each month from April through August, the campaign will focus on one of the five steps with a wide array of daily and weekly postings on social media channels to engage individuals, organizations and businesses to complete each step and join the campaign.
If you are a patient advocate or thinking of becoming a patient advocate, this matters most to you. Let me explain. Most people don't think of hiring a patient advocate until they, or a family member is sick or injured. By that time, they may give up looking because they don't know who to choose.
Why would they choose you over someone else? Being part of TakeCHARGE gives you a running start if you are available to help potential clients to be prepared to become a patient. Holding seminars, speaking to community groups or even charging for working with families to help them all be well prepared to become a patient, gives you the upper hand in building that relationship.
For many years people have said that medical errors or unplanned outcomes happen to other people. TakeCHARGE is not about medical error or injury. It's about avoiding an error or injury and being sure that all people are comfortable and in "charge" were they to become a patient suddenly or not. Helping them plan ahead will help them choose you!
The 5 Steps to Safer Health Care:
1. Understand & Complete Your Advance Directives
2. Keep a Record of Your Medical History & Current Medications
3. Prepare for Doctor Visits / Make A List of Questions
4. Prevent Infections / Ask Caregivers to Wash Their Hands
5. Use an Advocate / Be an Advocate for Others
If you decide to join the campaign, please share your articles, memes, quiz questions and short videos all about the 5 Steps and use the logo for TakeCHARGE so we can share it and #TakeCHARGE so we can follow you.
For more information visit www.TakeCHARGE.care If you want to see a TakeCHARGE presentation, the next zoom TakeCHARGE presentation is March 25th 11:00 AM Eastern Time Register here