Making Memories: Wonderful Activities During Covid-19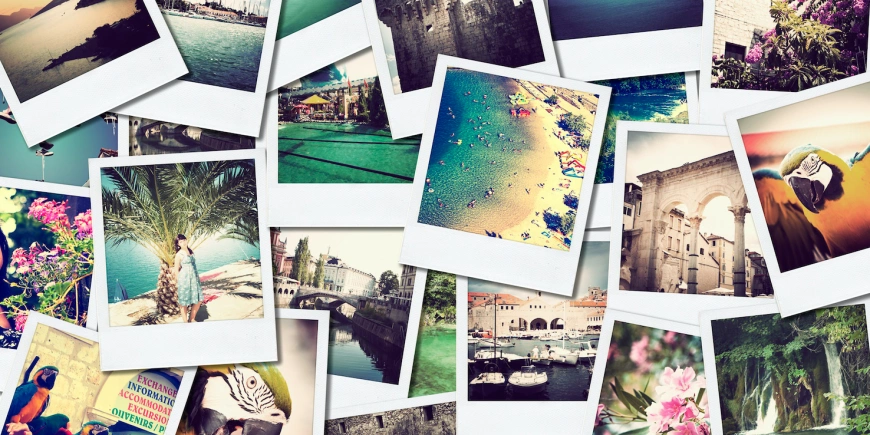 Although thinking about and reviewing our lives can be difficult, taking time to process whatever had been special to us over the years, may provide some solace to ourselves, our family and our friends. It is also a great way to utilize the extra time some of you may have as we are practicing self isolation.
I am suggesting some possible projects to accomplish this task. The first idea is preparing and recording a DVD or video. Having a friend, hiring someone or doing a self made video discussing or recalling the special moments of your life is one approach. This idea can also be applied to having you ask a family member or anyone meaningful in your life if they would like a video of their life done that you could help them with.
«Important life lessons can be shared in this manner. It can be shown to children as they get older so they can understand the meaning of what is shared.»
This is a great project, since most of the work for making a video, requires information gathering, organizing and focusing on the aspects of a person's life that they want to highlight.It is extremely helpful to have an outline or timeline of the specific areas you would like to include. When doing a video of yourself or someone else, it is helpful to write some questions and responses to review ahead of time.
This is a wonderful way to let the special people in your lives know how you feel about them.
Important life lessons can be shared in this manner. It can be shown to children as they get older so they can understand the meaning of what is shared. It is important to have the individuals who will be speaking in the video, practice their responses out loud, since this will add to their confidence by helping them to be prepared and comfortable with the content.
For example, I hired a videographer to make a video of my parents' life. My preparation included giving each of my parents a few questions to review and answer ahead of time. I provided the questions a week before the video session. The video was completed a few years before they passed and is a very special reminder of their unique personalities and relationship together.
Videos can include important transformations about one's life from childhood to adolescence and into adulthood. They can serve as a wonderful support for individuals who will be viewing the video.You can choose anytime in your life to begin your video. It is only limited to the amount of time you would like the video to be, which can be pricy if it is too long and you have hired someone for this task.
If the idea of a video poses too many challenges, a second idea is creating a memory book. One can put important and interesting information about their life into a memory book to use as a keepsake. You can do this for yourself or help another person or family member with this interesting project. Making a memory book is another wonderful and beautiful way to document special times in your life. You can use photographs to illustrate significant memories throughout your life.
Many individuals have been doing scrapbooking as a way of remembrance for several years. You could purchase an album for this use and divide it into different categories, in a similar fashion to the way it was explained earlier for the video. Since you are in charge of what goes into the memory book, you can chose from an assortment of subjects. Birthday cards, celebrations, athletic events, recipes, photographs of friends, graduations, illustrations, poems, vacations or anything you would like to add. Similar to the outline for the video, you need to choose the content for your memory book. By choosing your content, you can have themes that are divided into various sections.
There are two hints on making a memory album. One is to use only acid free paper and the other is to choose a type of notebook/scrapbook that can have pages added. Some individuals may find it easier to write letters to special members of their family. Make sure you leave instructions on where to find the letters and address them on the envelope so the correct person is opening the letter/s. Writers can also utilize a diary or blog to leave a history of significant events in your life.
Another idea is a memory box. A memory box is open to anything you want to include. Souvenirs, photographs, tickets to an event, a family tree you have put together, achievement metals and pieces of jewelry that you may want to pass on.
Any of these ways to leave memories behind can serve as a lasting treasure. It is a wonderful way to have your life stories live on in a meaningful way.
There is an abundance of help online for creating all of these ideas and leaving the best memories of yourself and your loved ones.
Linda Winkler Garvin
Patient Advocate Bay Area, Inc.
E-mail: info@patientadvocatebayarea.com
Phone: (510) 520-0186
Web: patientadvocatebayarea.com