How to Find the Right Second Medical Opinion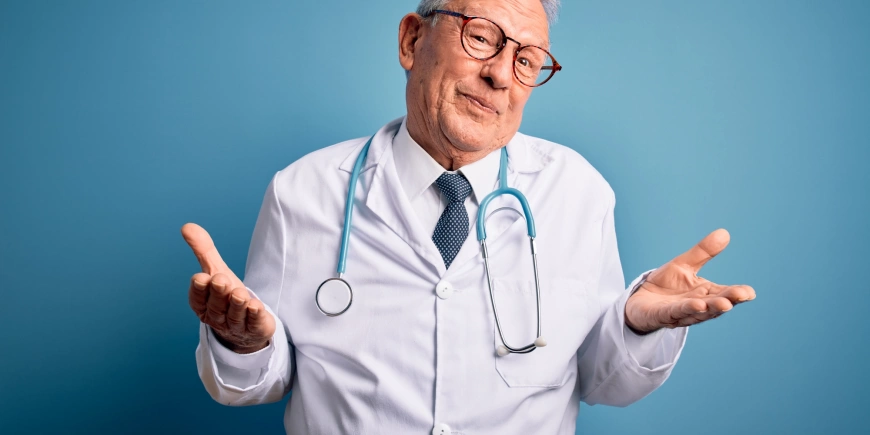 The Importance of a second opinion
Deciding to get a second opinion is a difficult choice in itself. Many times patients are hesitant to ask for a second opinion because they feel that their current doctor or other healthcare provider will think negatively toward them. A good healthcare provider will want their patient to find the best care whether it is by them or another provider. A healthcare provider should encourage and not discourage a second opinion. If you have the feeling that your provider is put off by your second opinion consideration; then perhaps more of a reason to find a new provider that you are more comfortable with. Once you have made the decision, you want to make sure it is worthwhile. Let's discuss the steps involved in finding the right second opinion.
1. Research the right doctor
In America, having the choice of so many medical providers to choose from can be both a blessing and a curse. Options are great, but can sometimes be overwhelming. When looking for a second opinion you want to make sure you are finding a specialist that is experienced in your specific diagnosis or symptoms. A private patient advocate can research for you to find you the right match. Even if you have a rare disorder, we can find an experienced doctor for your second opinion. Chances are we may even be familiar with your rare disorder based on prior clients. While some situations may benefit from a specialist referring you to another doctor of the same specialty; most often you want to do your private research to find someone specialized in your condition. Fortunately, with technology, you are often not confined to your demographic area. A private patient advocate provides options of specialists that fit your criteria. Another important thing to note is that as private patient advocates, we are not affiliated with any specific healthcare system or insurance company. We also do not participate in any referral fee agreements with specialists. Therefore, we have no incentive to refer you to one provider over another.
2. Determine how you will pay for the visit
Once the research is done, you will want to determine how the visit will be paid for. If you have insurance, a patient advocate can help determine if the visit will be covered and an estimate of the amount that will be covered. Oftentimes additional information is required by insurance companies, such as prior authorization, etc. Providing these necessities may determine whether or not the visit will be covered. In situations where your insurance does not cover the visit, or even if you do not have health insurance; your private patient advocate can provide options. Out-of-state visits may not be familiar with your insurance policy, and a patient can make necessary clarifications and work to help smoothly facilitate the process.
3. Schedule the visit on time
It is not uncommon for specialist new visits to wait time for months to even years. What's the point of finding the right specialist if it takes years to see him? Sometimes patients do not have that long to wait. Fortunately, a private patient advocate can often obtain sooner appointments because they are familiar with what symptoms and parts of your diagnosis are important to share when making the appointment. In addition, many specialty offices have shared with us that patients with private patient advocates are more prepared for their appointments and have a lower rate of cancellation.
4. Prepare for the visit
Once you have the appointment, how can you best prepare for your appointment? You often have about 45 minutes to share and discuss everything with the specialist, be examined, and hear the plan. Time will fly by once the visit starts, and you don't want to feel like the visit was rushed and didn't get to address important issues. Adequately preparing for the visit can prevent this from occurring. You may have piles of medical records (which you will never be able to cover in one visit). Or you may have little to no records to share and have no idea what questions to ask. A private patient advocate can obtain and prepare necessary information, and discuss a way to share it in the post appropriate way. You can go into the visit feeling prepared, relaxed, and confident. Many patients also prefer Dr. Borrelli or another representative from Pathway Patient Advocates to attend the doctor's visit. This can be accommodated as well.
5. The results
So what happens after the visit? Likely the visit will have 2 outcomes; 1. the provider will provide some sort of new or modified plan from your first doctor visit. 2. The provider will share a plan consistent with the first. Either result is useful. If the second opinion is the same as the first, then that may give you increased confidence that you are choosing the best option. If you still feel that is not the right option, start considering a third. If you are offered a new management plan, you will likely have some more research to better understand the change. You may be coordinating care between the two providers, sharing records, requiring more tests, and arranging new appointments. While this new plan may be just what you needed to manage or treat your condition; it comes with a lot of navigating and coordinating. A private patient advocate can take care of the navigating and coordinating so that you can focus on healing.
Make the most out of your second opinion visit
Get the most out of your second opinion by having a private patient advocate help. A private patient advocate can assist with finding the right doctor, understanding how you will pay for the visit, scheduling the visit on time, preparing and even attending the visit if indicated, and can even help after the visit is over. Call Pathway Patient Advocates to learn more (947) 517-8395.