If at First, You Don't Succeed…Yada, Yada, Yada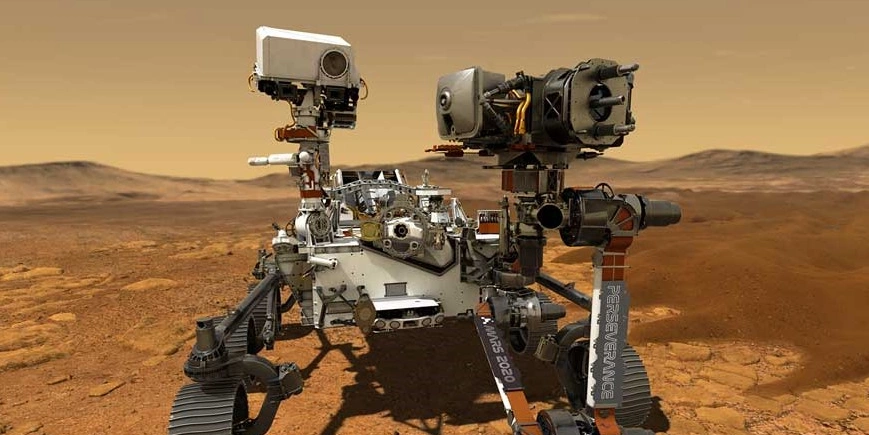 Perseverance, the secret of all triumphs. Victor Hugo
I recently heard discussed in a webinar on succeeding in business. A compiled definition: perseverance is a steady, persistent effort to do or achieve something despite difficulties, obstacles, failure, opposition, or discouragement.
How many times have we heard adages about perseverance? If at first, you don't succeed, try, try again, never give up, pick yourself up, beneath every failure lie the seeds of success, and so on. Perseverance is the prevailing theme in the History Channel series,The Food that Built America. play.history.com/shows/the-food-that-built-america/season-1 The series tells the backstories of the men and women who created, invented, and sometimes stole ideas and recipes for products that changed the tastes and fabric of America. What struck me the most was that almost all of them failed, time and time again, only to pick themselves up, dust themselves off, and beg, borrow, or steal the resources they needed to bring their products to life. These entrepreneurs and innovators never gave up, so the show often mentioned perseverance. Most persevered based on little more than a hunch that their creation might appeal to the masses. The show's examples include our most iconic brands but allow me to recall a couple of my favs.
During the late 1800s, Condiment King Henry J. Heinz, at age 25, made horseradish in his kitchen using his mother's recipe. To grow his business, he experimented with "catsup sauce" to hide the meat's rancid taste that restaurants typically served. (spoiler alert: they show gross green meat that people were actually eating.) He went bankrupt in 1875, was twice arrested for fraud, humiliated in the court of public opinion, and had to beg from local grocers to feed his family. Rather than give up, he kept experimenting, and he persevered, ultimately creating Heinz Ketchup. Today, the company Heinz started in his kitchen from his mother's recipe is a billion-dollar global empire.
Perseverance is not a long race; it is many short races one after the other. Walter Elliot
My favorite story was Marjorie Merriweather Post buying out Clarence Birdseye. The young "Miss" Post was heiress to the founder of Post cereals (fined for stealing his Grape-Nuts and other recipes from John and Will Kellogg.) She expanded Postum Cereal Company into a "food juggernaut" by making shrewd decisions such as buying Jell-O, Maxwell House Coffee, and Hellman's Mayonnaise. At a time when women did not even have the right to vote, with her business acumen, "she was decades ahead of her time." Arguably, her best decision was buying out Clarence Birdseye and his flash-frozen process. In a perseverance story of his own, Birdseye had the good sense to protect his processes and held over 200 patents. However, he could only sell his frozen products locally because, in the late 1920s, only half of Americans had electricity, and no one had an actual freezer. Enter Marjorie, who had the resources and wisdom necessary to build the required infrastructure to put frozen foods into most Americans' homes. In 1929, she bought out the failing Birdseye operation, paying over $20‐million, and General Foods was born. Congress investigated the sale because they said, "who would be crazy enough to buy a company whose only real assets were patents?" When Birdseye said he wanted to keep a 25% share of his company. Marjorie answered with the best line in the series,"I'm not interested in owning three-quarters of anything." She perseveres, buys him out, makes him CEO, and survives the Congressional nonsense. In a visionary move, she helps Birdseye "pioneer frozen food from coast to coast" by offering to install freezers for free in grocery stores provided they buy Birdseye products. Singlehandedly, she revolutionizes food distribution and frozen food use across America. Today, frozen foods are the second biggest sellers in grocery stores worldwide. The next time you are in the frozen food section, think of Marjorie Post and Clarence Birdseye; frozen foods might never have been mainstreamed without the two of them.
Speaking of Perseverance, in 2019, NASA invited students to a «Name the Rover» essay contest for their Mars 2020 Rover. A seventh-grader from Virginia, Alexander Mather, submitted the name «Perseverance» in his winning entry. He wrote his essay before the Covid pandemic, but his keen insight holds true for how far we have come as humans, rather than nations, during this crisis. Here is part of his winning essay:
"We as humans evolved as creatures who could learn to adapt to any situation, no matter how harsh. We are a species of explorers, and we will meet many setbacks on the way to Mars. However, we can persevere. We, not as a nation but as humans, will not give up. The human race will always persevere into the future."
Perseverance was put to the test in May 2020 with Operation Warp Speed, which challenged big pharma to develop Covid-19 vaccines. OWS cut the usual red tape and promoted multiple vaccines' mass production as long as clinical trials confirmed their safety and efficacy. It led to the availability of several viable vaccines, years ahead of usual development time. Within six months, two companies, Pfizer and Moderna, offered vaccines for mass distribution and many others were in the pipeline. In the world's history, vaccine development never happened this fast, proving once again that "the human race will always persevere into the future."
Thomas Edison famously said about inventing the lightbulb, "I haven't failed, I've identified 10,000 ways that it doesn't work." Perseverance in achieving your goals requires determination, persistence, courage, optimism, grit, belief in yourself and your purpose, a refusal to quit, and even a little luck. Still, the rewards are nearly limitless, and you might change the human race along the way.