Self-Pay vs. Insurance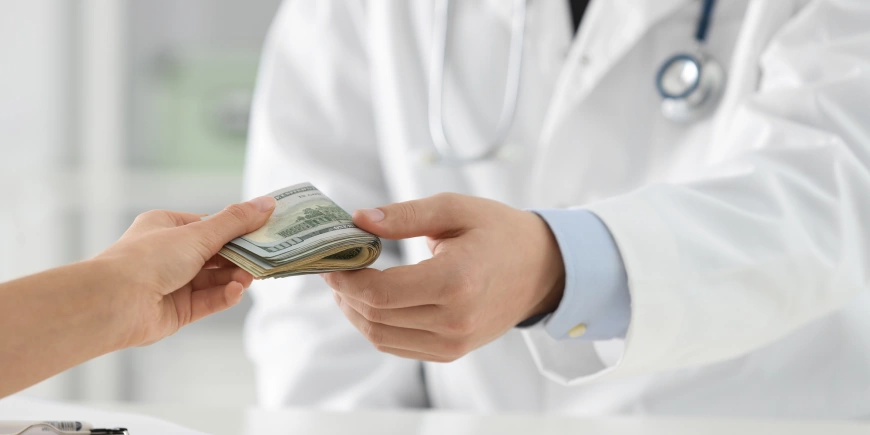 Many of us idolize health insurance as a cost-saving tool. When we go to the doctor, we pull out the little card used to save money while getting services. Sometimes, we are shocked at the medical bill we receive weeks later. Why is the cost so high when using health insurance?
The first trick to understanding cost is the deductible. Whether or not your deductible has been met plays a huge role in how much you pay for care.
Did you know you don't have to use your health insurance? Depending on the service, the location, your specific health insurance policy, and if your deductible is met or not, using health insurance can actually be more expensive than paying out of pocket.
Experience One: Physical Therapy
Last summer I injured my shoulder. Nothing crazy, but my self-care routine of stretching, icing, and using heat packs weren't resolving the issue. I have done physical therapy many times in the past and decided it was time to schedule an appointment.
Offices often ask if you have insurance when scheduling an initial visit. When a patient has health insurance, there is an assumption they will use it and self-pay prices (the cost of services when insurance isn't used) are rarely discussed.
While I scheduled my physical therapy appointment over the phone, I asked for the self-pay price and was told it can vary $100-$200 per visit depending on the severity of the issue and type of treatment. Based on my own calculations of what it would cost using my health insurance, the price ranges were comparable so I decided to use my health insurance. The final cost using my health insurance was roughly $153 per visit. Even if the price had been the same with self-pay, it made sense to use my insurance because that $153 went towards my deductible, and with self-pay it wouldn't have.
Experience Two: Neuropsychology Testing
Being in graduate school has been a trip, and I decided to get a neuropsychology test where learning disabilities, attention difficulties, and memory problems are diagnosed.
While scheduling this appointment, I provided my insurance information and the benefits were verified. Since I had not met my deductible at that time, I was told the cost estimate would be a little over $2,000. I asked what the self-pay price is for testing, and was quoted $950. That is over 50% less than what it would cost going through insurance! Needless to say, I chose NOT to use my health insurance and set up a payment plan to pay the $950 self-pay price.
Questions to Ask:
When scheduling an appointment, you can ask for a cost estimate of what you would pay when using health insurance and the cost estimate for self-pay. The reason I say estimate is sometimes there are unexpected tests and treatments that occur during appointments, and these may not be in the original estimate. Billing departments should be able to provide you with a range.
If you choose self-pay, you might have to sign a form. This is typical and it just means you are letting the office know you have health insurance and are choosing to not use it. Offices do this to protect themselves.
Whether you use insurance or not, ask about the office policy on payment plans up front. Offices don't have to offer payment plan options, but it does sway my personal decision when choosing an office.
Services like physical therapy, occupational therapy, and chiropractic usually require multiple visits. It's okay to be upfront with the practitioner about how many visits you are financially (and physically/emotionally!) able to commit to. For example, when I did physical therapy I let them know I could only commit to a certain number of visits due to finances. The practitioner was then able to outline my treatment plan to align with the visits I could afford.