Unexpected Telemedicine Bills...What To Do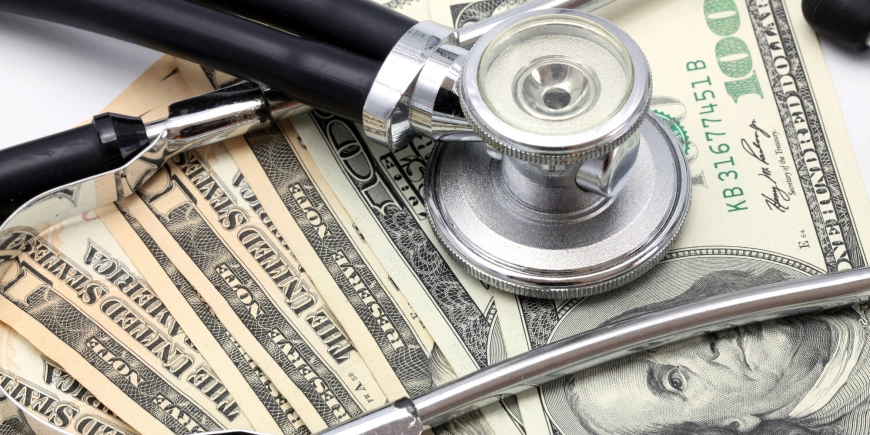 As COVID-19 (coronavirus) alarmingly spreads throughout the nation, telemedicine is becoming an increasingly common way for doctors to communicate with patients. While the last thing you should be worrying about during the current crisis is paying medical bills, high medical expenses may be a real concern if you need to see a medical professional, by telemedicine or otherwise.
Are Telemedicine Visits Covered by Insurance?
If you believe you may have been exposed to COVID-19, telemedicine is the best way to communicate with a doctor to prevent the virus from spreading to others.
Although there were previously strict restrictions on telemedicine visits for those on Medicare, the government lifted many restraints in light of the coronavirus emergency.
The government has requested that commercial insurance carriers cover telemedicine visits without patient cost-sharing. However, these visits are generally determined on a policy-by-policy basis and are subject to the same co-pays, deductibles, and reimbursements as regular office visits. Accordingly, the bill you receive should be very similar to that of an actual office visit.
To avoid an unexpected medical bill, contact your insurance company before the telemedicine visit to find out what is covered. In addition, the doctor should inform you of the fee when you make the appointment – in some cases, this may be a flat fee. If the doctor doesn't tell you upfront what you would be responsible to pay, make sure to ask before the examination begins.
What to Expect at a Telemedicine Visit
While HIPAA requirements have been relaxed during this health crisis, if you are going to see a doctor via telemedicine, the vehicle of communication should be HIPAA compliant. This means that using FaceTime or Skype might risk certain privacy protections. There are live stream/ live audio services to utilize that ensure privacy. The doctor should tell you what service to use and how to connect when you make the appointment.
Usually, the doctor will provide an URL for you to reach them. If you have the opportunity, test the connection in advance to avoid any technical difficulties at the time of your visit. Once you connect, you will enter a virtual waiting room. When it is time for your appointment, the doctor will initiate the call. Just like a regular office visit, you should show up a few minutes early.
Once the doctor starts the call, you will have a conversation about your symptoms and concerns. Although telemedicine visits are limited to what you tell the doctor and what they can see, such visits are helpful in cases in which it isn't critical to have a physical examination such as renewing medications.
Telemedicine visits are also incredibly useful for patients who believe they have contracted a communicable disease, such as coronavirus. In these cases, a telemedicine visit allows you to communicate with your doctor without putting yourself or others at risk of infection. Based on the results of the examination, the doctor can determine if it makes sense for you to be tested.
What Should I Do If I Get an Excessive or High Telemedicine Visit Bill?
For a telemedicine visit, review the bill for mistakes and inaccuracies as you would any other medical bill. Mistakes in coding and clerical errors can translate into huge expenses.
To determine if your bill is correct:
Go through the bill line-by-line
Make sure your Explanation of Benefits corresponds with the bill
Make sure you received the services you are billed for
In addition, as the coronavirus emergency evolves by the minute, new laws are being enacted every day. It is important to stay informed of any new developments and make sure that you get the benefit of whatever laws apply to your situation.
How Systemedic Can Help With Your Medical Bill Dispute
Disputing a medical bill can be a complex process. Systemedic has been in the medical billing business for over 30 years and knows what it takes to dispute even the most complicated medical bills quickly and effectively.
Offering a fee-based service for those looking to dispute their medical bills, our medical bill dispute advocates are skilled in navigating the insurance maze and will not take "no" for an answer. To get started with resolving your medical bill dispute, contact us for a consultation.
(For more information regarding COVID-19 billing, check out this blog .)