We're Here…. But Who Are We?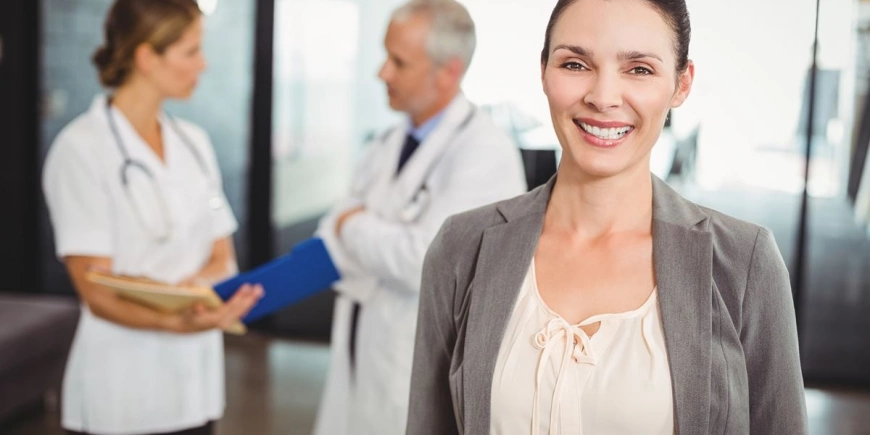 There's plenty out there about what patient advocates do. In the big picture, we help patients navigate the health care system. But what does that really mean?
We are… problem-solvers
A client came to me after trying for over 6 months to resolve her medical bill with her provider and issuance company. After talking with her, the insurer, and provider, I figured out that the problem was with the provider and involved something known as timely filing. Instead of sending the large out-of-network bill to a collections agency, the provider reduced it to $350.
We are… compassionate
Getting diagnosed with cancer is scary and overwhelming. Having to find a memory care community for your parent is scary and overwhelming. Getting a bill for 6 figures is scary and overwhelming. It's not just about helping a client get all the information he or she needs to decide on a course of treatment… it's also about being there for our clients.
We are… knowledgeable
We're familiar with rules and statutes and policy-wonky stuff. Some states have statutes that protect patients from being billed at out-of-network rates in emergency situations. How your health insurance plan is structured (self-funded vs group) affects whether federal or state laws apply as well as how the appeals process works.
We are… stress-relievers
Patients and family members sometimes need a shoulder to cry on, a safe place to vent. A client's daughter once apologized to me for how frustrated her dad sounded in an email. I told her that every one of my clients is stressed when they come to me. I've heard the relief in clients' voices when I call to say "your IVF treatment will now be covered," "your bill was reduced by $32,000," or "I arranged for all your different doctors to talk to each other."
We are… proactive
A client didn't like her oncologist; after meeting him, I agreed with her. She had been told she couldn't switch to another oncologist in the practice. I knew who to speak to make that change happen. Another client had been bouncing back and forth from the hospital to the skilled nursing facility (SNF); she felt that things were falling through the cracks. I organized a meeting with the hospital nurse, the palliative care social workers and the SNF social worker so we could talk through and solve the problems together.
We… empower
A client who was in the early stages of dementia was very nervous about seeing her neurologist, who she said she didn't like, and would cancel every appointment. Her daughter had been going with her and wouldn't allow her mom to ask questions. I met with my client before her appointment, asked her what she wanted to get out of the appointment, what questions she had, and told her she could ask any questions she wants to ask. She rose to the occasion, it was a great appointment, my client left feeling good about herself and about her doctor… and I even discovered an error in the dosage of one of my client's medications.
We… educate
We'll teach you strategies for talking with your doctor. We'll show you where you can find patient safety checklists and what to do with them. We'll explain Medicare open enrollment, what questions to ask your insurance agent before you decide on a plan, and how pre-authorization works.
We are… good communicators
We can attend the weekly care plan meetings at the SNF since you live out-of-town; we'll convey your family's concerns, listen to the staff, and work out any coordination or problem-solving that needs to happen to keep your family member safe and well-cared for. The out-of-network rehab hospital told you they can't give you a discount? Months after you left the hospital, I'll write a persuasive letter and save you $32,000 off your bill.
We are… "the bad guys"
The doctor didn't wash his hands when he came in your hospital room? I'll take on the awkward task of asking him to wash his hands. You don't want to be seen as "difficult" by asking your doctor if there are other treatment options? I'll raise the topic for you. You don't want to be the one to suggest your mom moves into assisted living? I'll help you prepare to have that conversation, be there with you, or plant the seed.
We are… "the good guys"
You just yelled at the ICU nurses because you didn't sleep all night? I'll go find them in the hall, explain that you're tired, and thank them for providing good care for you. I'll send a hand-written thank you note to the oncology nurse who went out of her way to help.
We want… you and your family member to have time to do what you do best
Be husband and wife. Be parent and child. Have some fun together. Let us do the research, call the doctors, argue with the health insurance company, facilitate difficult conversations. Armed with knowledge, strong communication skills, and a commitment to do right for our clients, we can use our expertise, experience, compassion, and research skills to make sure our clients get the health care they deserve.
We are… Independent Patient Advocates