Mercereau Report #8: Science News for You to Stay Safe!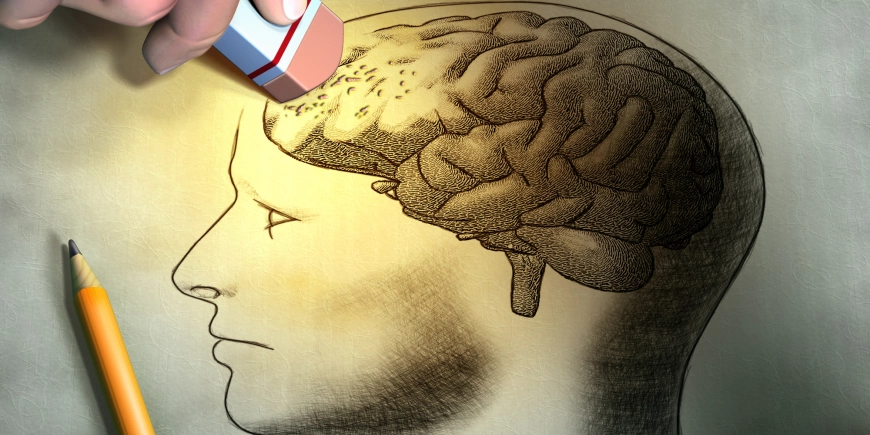 This is the seventh in a series of blogs written by Karen Mercereau, RN, iRNPA. The goal of the Mercereau Report is to communicate information that is pertinent to our expanding practices. This edition of the Mercereau Report covers some safety related science news
Regular napping can be good for your brain! 
We are not kidding. What great news……People with a genetic disposition for taking naps have a larger brain volume than others, according to new research. Now, as we age our brain volume tends to shrink. So, taking that little nap can help to slow that down. 🥳
Maybe the Mediterranean habit of an afternoon "siesta" is not so crazy after all 😎
Want to know more? Click here
Heat

With heat domes affecting so many of us, particularly in the southern states, including the Southwest, very high temperatures can make us very uncomfortable. How do we know when we are simply too hot? And then, what can we do about that? Here are some really good ideas about these issues from the Mayo Clinic. See what you think……..and stay safe out there!
 https://www.mayoclinic.org/diseases-conditions/heat-exhaustion/diagnosis-treatment/drc-20373253

How does extreme heat affect the body and what can you do about it?
https://www.theguardian.com/society/2023/jun/29/what-to-do-extreme-heat-exhaustion-effects-body?CMP=Share_iOSApp_Other
Worried that you or someone in your family/friends community might be developing early dementia? 
Here is some good news for you: 
There is a type of MRI of the brain called a Neuroquant MRI that can alert physicians to the early onset of dementia. The NeuroQuant evaluation can help provide an early warning thus predicting the onset of dementia. NeuroQuant has the ability to monitor brain structure volumes over time to assess for disease progression. The Neuroquant MRI :
https://americanhealthimaging.com/blog/news-media-blog-what-is-neuroquant-why-it-matters/

Here is some additional information from the National Institute of Health about this in case you are concerned about yourself or someone you love. It is a long article, and we recommend that you read just the Abstract at the beginning unless you want to delve deeper into the neuroscience:
https://www.ncbi.nlm.nih.gov/pmc/articles/PMC3182103/
If early Alzheimer's is present, the FDA has just approved the First Alzheimer's drug to slow disease progression!

The US Food and Drug Administration on Thursday granted full approval to the Alzheimer's drug Leqembi, the first medicine proven to slow the course of the disease.
Read in CNN

Now, how to pay for this if you are on Medicare: Medicare will pay for Alzheimer's drug Leqembi. What patients, doctors should know:
Patients with early Alzheimer's disease could still pay more than $5,000 in out-of-pocket costs for Leqembi even with Medicare coverage. So, Medicare can be helpful, but not all the way…….
Read in CNBC

Here is a new bit of caution: Aspartame, a key ingredient in Diet Coke and many other diet drinks and foods, may soon be classified as a potential carcinogen. This is from the WHO – the World Health Organization: Aspartame sweetener to be declared possible cancer risk by WHO, say reports. Really? Let's take a closer look here…….
Before you throw out everything with aspartame in it, however, let's wait until the research is complete. But, it probably would be wise to cut our aspartame consumption just to be on the safe side. We will keep you posted on the progression of the research.
https://www.theguardian.com/society/2023/jun/29/aspartame-artificial-sweetener-possible-cancer-risk-carcinogenic?CMP=Share_iOSApp_Other

Meanwhile, there are many alternatives added to our foods to replace sugar. Here is a listing for you:
https://www.washingtonpost.com/business/interactive/2023/artificial-sweeteners-sugar-free-substitutes-food/img/common-sweeteners-reference.png

There can be, believe it or not, some harmful chemicals in ice cream! The following article can explain what products contain these chemicals so you can avoid them. NOT ALL Ice Cream contains these chemicals. 
https://www.ewg.org/news-insights/news/2023/05/something-scream-about-harmful-chemicals-ice-cream-and-popsicles?utm_source=newsletter&utm_campaign=202306NewsResend&utm_medium=email&utm_content=default&emci=78440342-2109-ee11-907c-00224832eb73&emdi=7a440342-2109-ee11-907c-00224832eb73&ceid=3359047

Alzheimer's Support: Medicare covers a great deal of support: No one should face Alzheimer's alone.

***Browse helpful information and resources for those living with or caring for someone with Alzheimer's or other dementia.
https://www.alz.org/help-support

You can learn the 10 Early Signs and Symptoms of Alzheimers:  https://www.alz.org/alzheimers-dementia/10_signs

The Alzheimer's and Dementia Caregiver Center at alz.org/careoffers reliable information on early-, middle- and late-stage caregiving; respite care; care facilities; potential costs; legal documents; safety and much more.

Speak confidentially with master's-level clinicians staffing our 24/7 Helpline (800.272.3900). Visit our website, alz.org, for additional caregiving and support resources, including online support groups.
https://www.alz.org/alzheimers-dementia/facts-figures