What To Do When Cancer Treatment Is Not Working?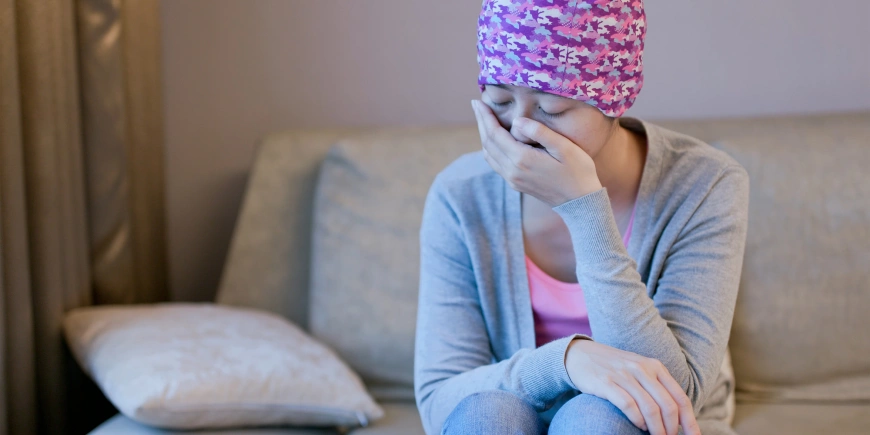 Cancer stinks. That's something that we can all agree on. Cancer is unexpected bad news that no one wants to hear. Oftentimes a treatment plan is started immediately, due to the potential quick disease progression. So what happens when cancer treatment is not working as expected? It is definitely an emotional rollercoaster. Dealing with side effects of the treatment, waiting to see if any improvement is noticed on imaging and other tests. When not-so-good news happens, you're often left feeling defeated. And it doesn't just negatively affect the patient, but also family and friends. So let's talk about some options.
Should You Change to a New Oncologist
If you feel as if you are not getting enough answers, or your trusting relationship with your oncologist is fading, you may be wondering, is it too late to change oncologists? The answer: It is absolutely NOT too late to change. It is almost always okay to get a second opinion (or a third). If the second opinion gives you the same opinion, then it can offer a piece of assurance that the previous recommended management plan may be the best decision. In contrast, the second opinion may offer a completely new treatment option that had not been considered before. Sometimes (not always) the two specialists may be willing to work together. As the old saying goes, "Two heads are better than one."
Where to Go
Let's say you have made the decision to get a second opinion, what next? How do you actually go about getting that second opinion? You may have an oncologist that will offer a second opinion referral, but this is not always the case. Finding the most qualified provider to meet with for a second opinion, requires a lot of research, preparation, and devoting time. All this takes a toll on your energy.
This is where a private patient advocate can help. At Pathway Patient Advocates we can find that second or third opinion you may need. Attend appointments with you as needed, and help navigate your journey with you. A private patient advocate offers a non-biased opinion and is not affiliated with any health insurance or healthcare system. Our only focus is helping you.
Treatment Options
Even when you have a shocking diagnosis such as cancer, you have options. Some potential options include chemotherapy, immunotherapy, radiation, surgery, clinical trials, and alternative medicine. You may decide that you would like to not undergo any medical treatment and let the disease run its course as you continue living as it does. A private patient advocate can help present you with various choices for you to consider with your healthcare team so that you are well-informed. An informed choice helps eliminate doubt and second-guessing.
When Your Path Becomes Unexpected
Cancer is scary. When your path takes an unexpected turn, let a private patient advocate help. You do not have to try to carry the burden alone. A private patient advocate is there for you, so you can spend more time doing things you enjoy doing. Give us a call to learn more about how we can help (947) 517-8395